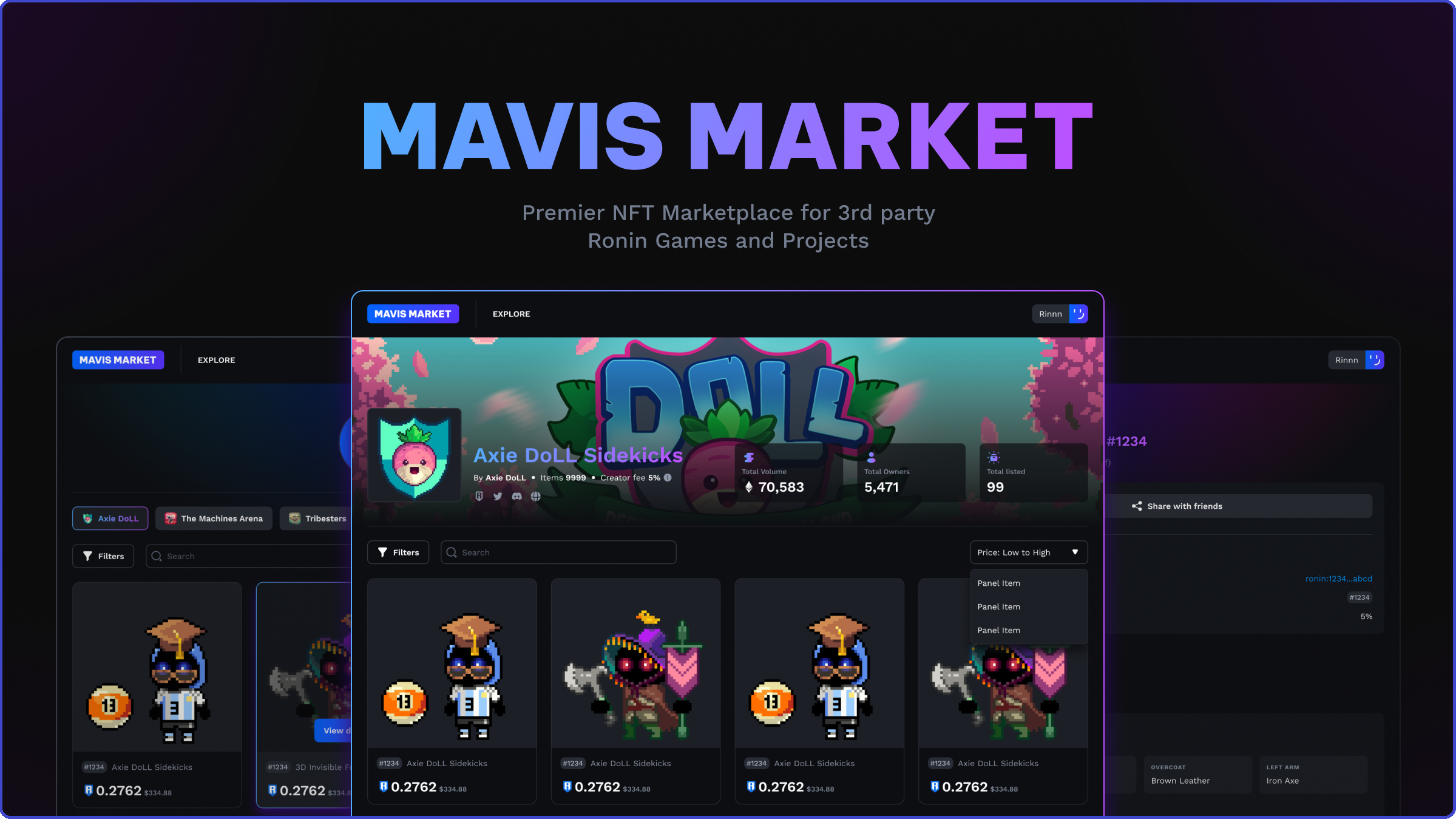 Step right up, humans of the metaverse. It's time to introduce the Mavis Market, Ronin's premier NFT marketplace!
What is Mavis Market?
A marketplace where users can buy, sell, and showcase NFTs powered by the Ronin network. As the marketplace caters to NFTs in the Ronin network, only the Ronin wallet can be used to buy, sell, and trade in the Mavis Market.
What are the launch and feature limitations?
For this launch, selected collectibles from 3rd party games (both Axie and non-Axie IPs) will be available on the Mavis Market. Collectibles from our 1st party games (Axie Origins, Homeland) will still be listed on App.Axie.
During the initial launch, only a handpicked group of beta partners has been granted access to deploy smart contracts and mint NFTs on the Mavis Market.
It is also important to note that the offer/bid feature is not available on the Mavis Market.
Contents
- Transferring and Gifting NFTs