Fungible vs Non-Fungible
To fully comprehend NFTs, it's crucial to grasp the meaning of the term "non-fungible" in "non-fungible token." If something is fungible, it can be replaced with another identical item without any change in value.
In contrast, non-fungible denotes that an object is entirely unique and, therefore, possesses a value that is distinct to itself.
NFTs, or Non-Fungible Tokens, are unique digital assets that possess blockchain-controlled ownership. There are numerous types and uses of NFTs available. However, before we delve into the specifics, it's essential to understand a fundamental concept: fungibility.
When something is non-fungible, it implies that it cannot be replaced as it holds a one-of-a-kind value. This is the defining characteristic of an NFT!
The "token" aspect of Non-Fungible Token refers to a digital certificate that is stored on a publicly verifiable distributed database, commonly referred to as a blockchain. This digital certificate, also known as a smart contract, contains information that makes each NFT unique. It is not possible to exchange one NFT for another due to this uniqueness, making them non-fungible.
NFT Details and Attributes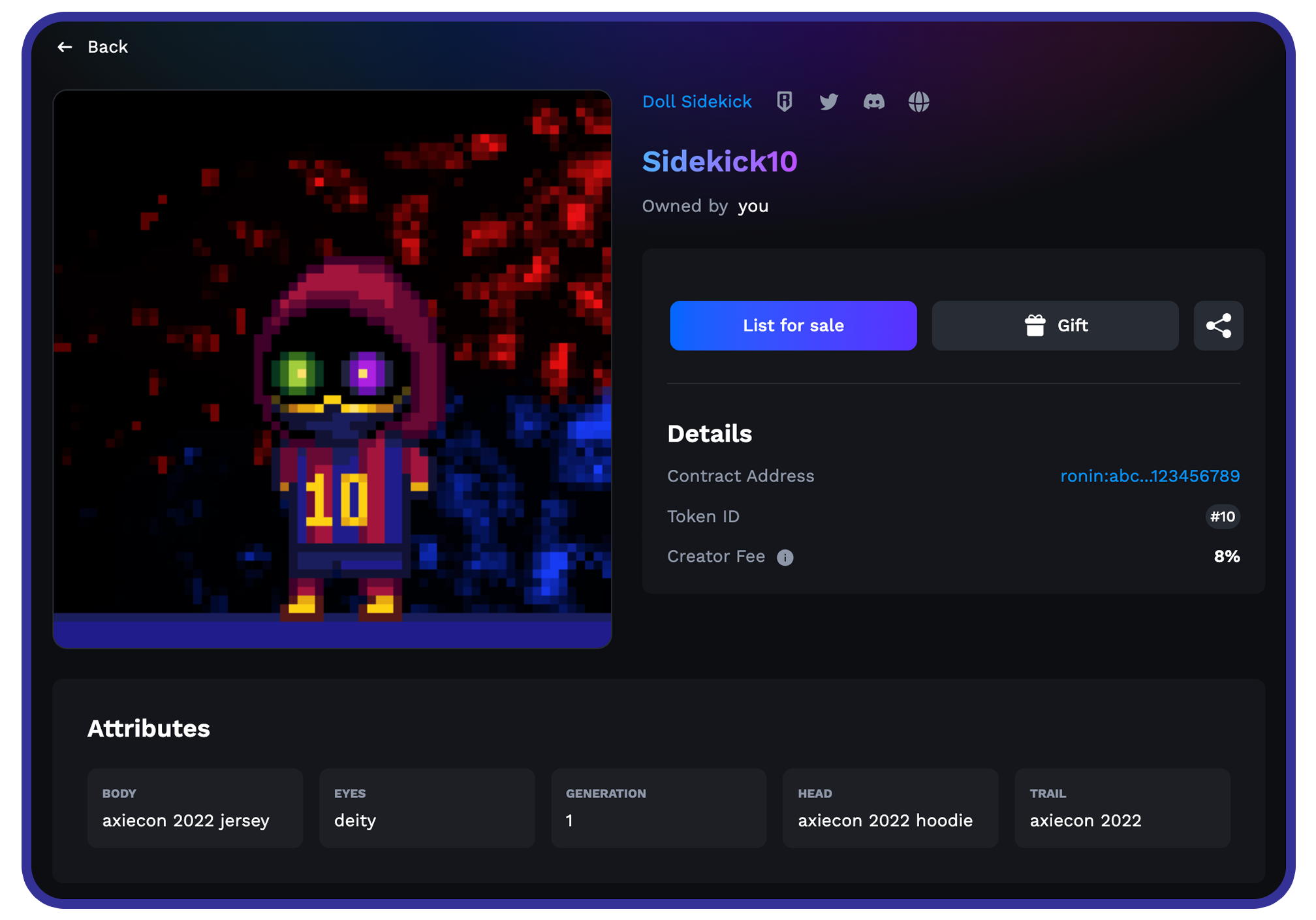 Each NFTs have specific attributes that make them unique and different from other NFTs within the same collection.
Contract Address and Token ID
A contract address is the location of the smart contract that manages the logic/rules set for that token/collection, while the token ID is the unique identifier for a specific token in an NFT collection. Through the token IDs, you will know which specific NFT you have and how many other NFTs are in the collection.
Attributes
Some NFTs also have attributes, which are descriptions of certain details about the NFT that makes them unique. Some attributes are more common than others, while others are rarer and are only on a few pieces in a collection. You can use this information to determine the rarity of the NFT.