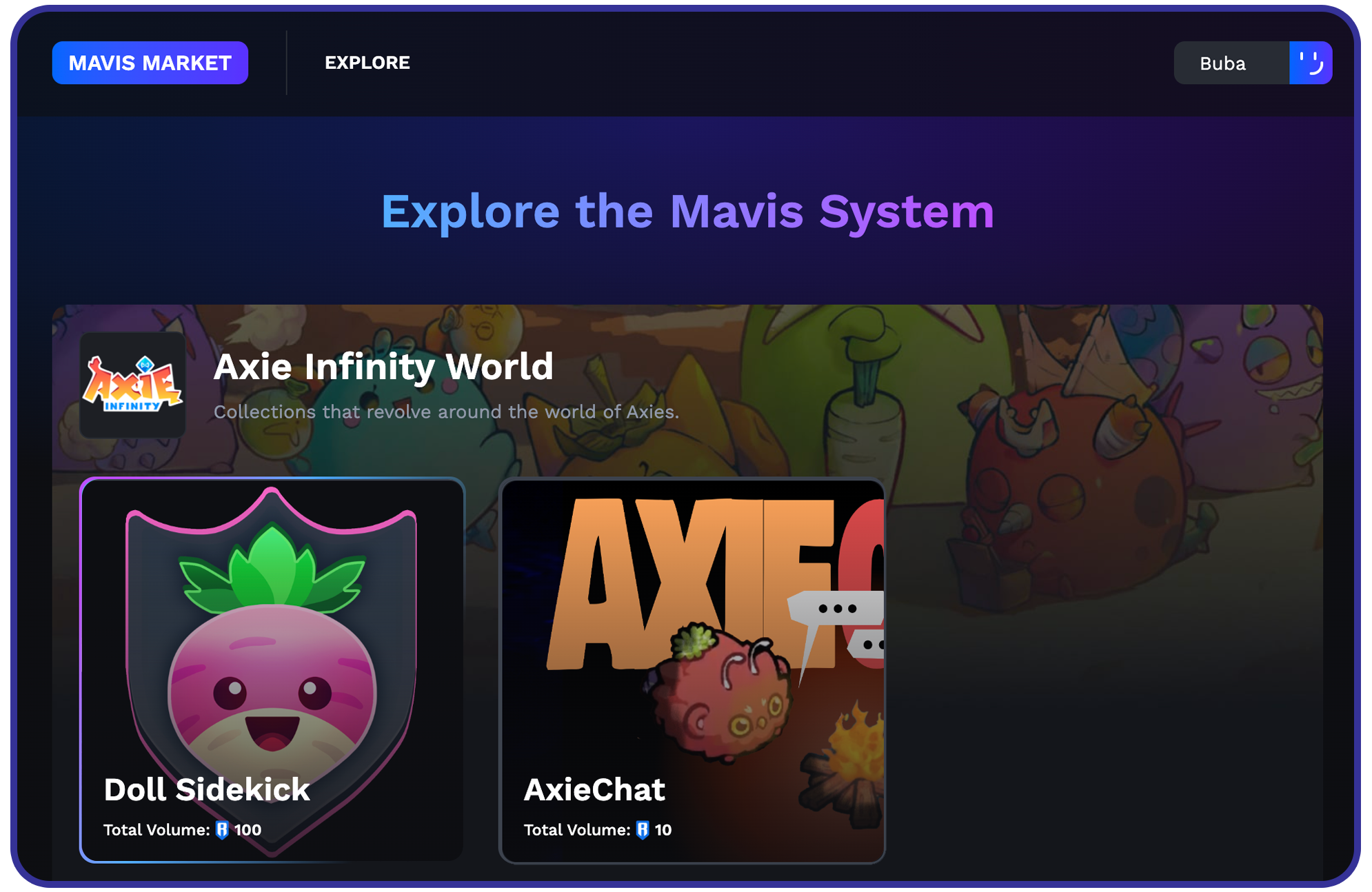 Account Info and Personalization
Users can login to their account easily using the Ronin Wallet browser extension or by using their existing account's email address and password.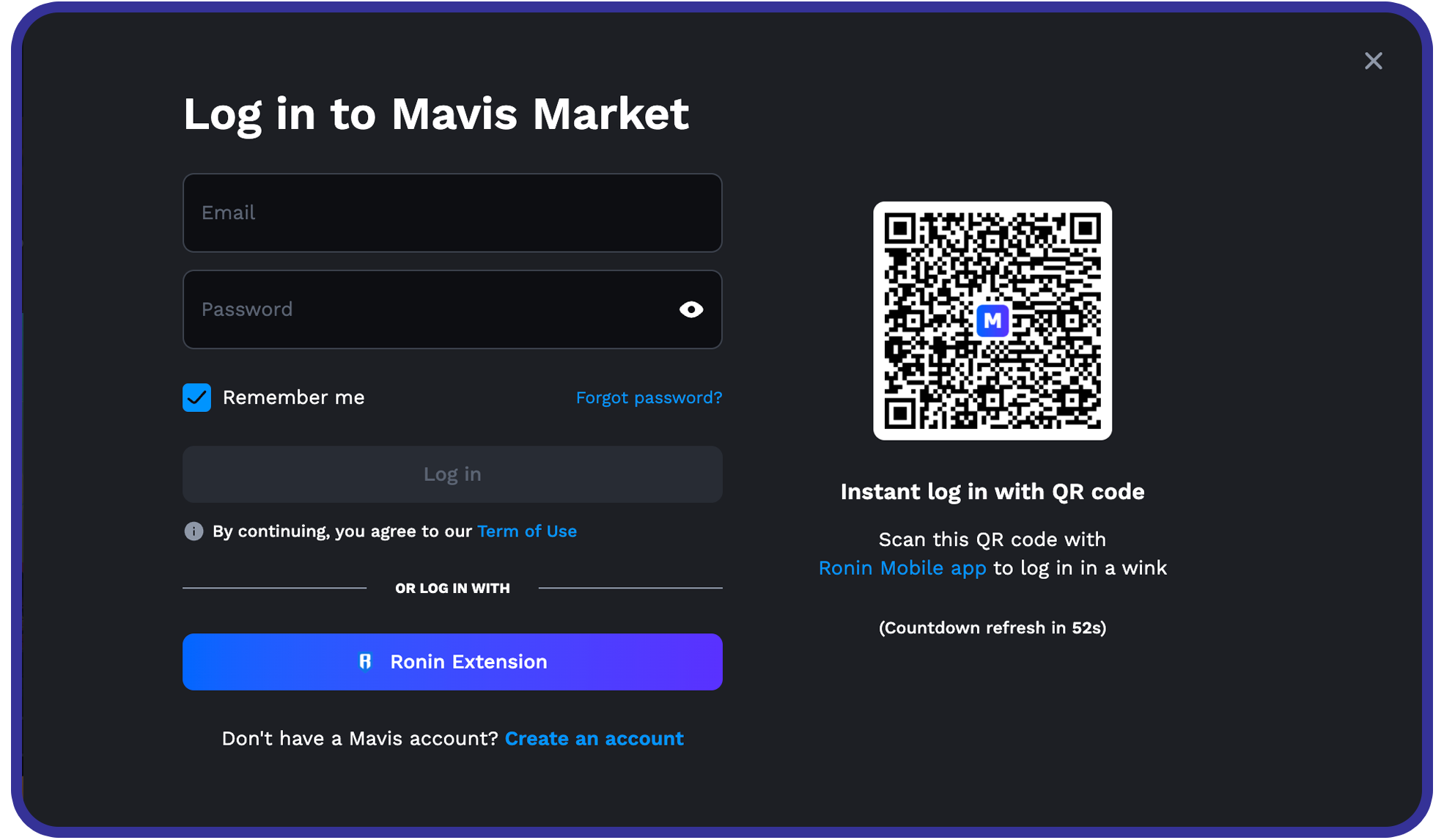 Within the Explore page, your account info should be available on the upper right corner of the page showcasing your profile name and Ronin wallet address.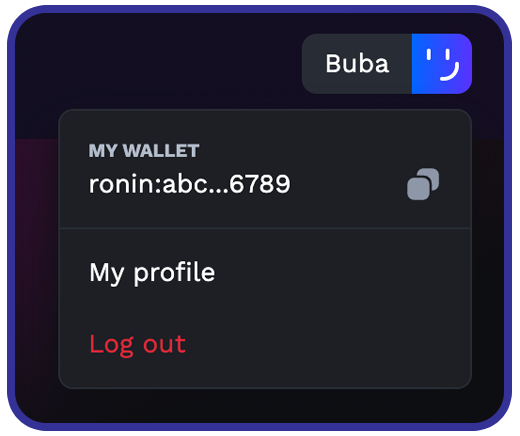 Clicking on My Profile will redirect you to your assets page including but are not limited to AxieChat NFT and Doll Sidekicks.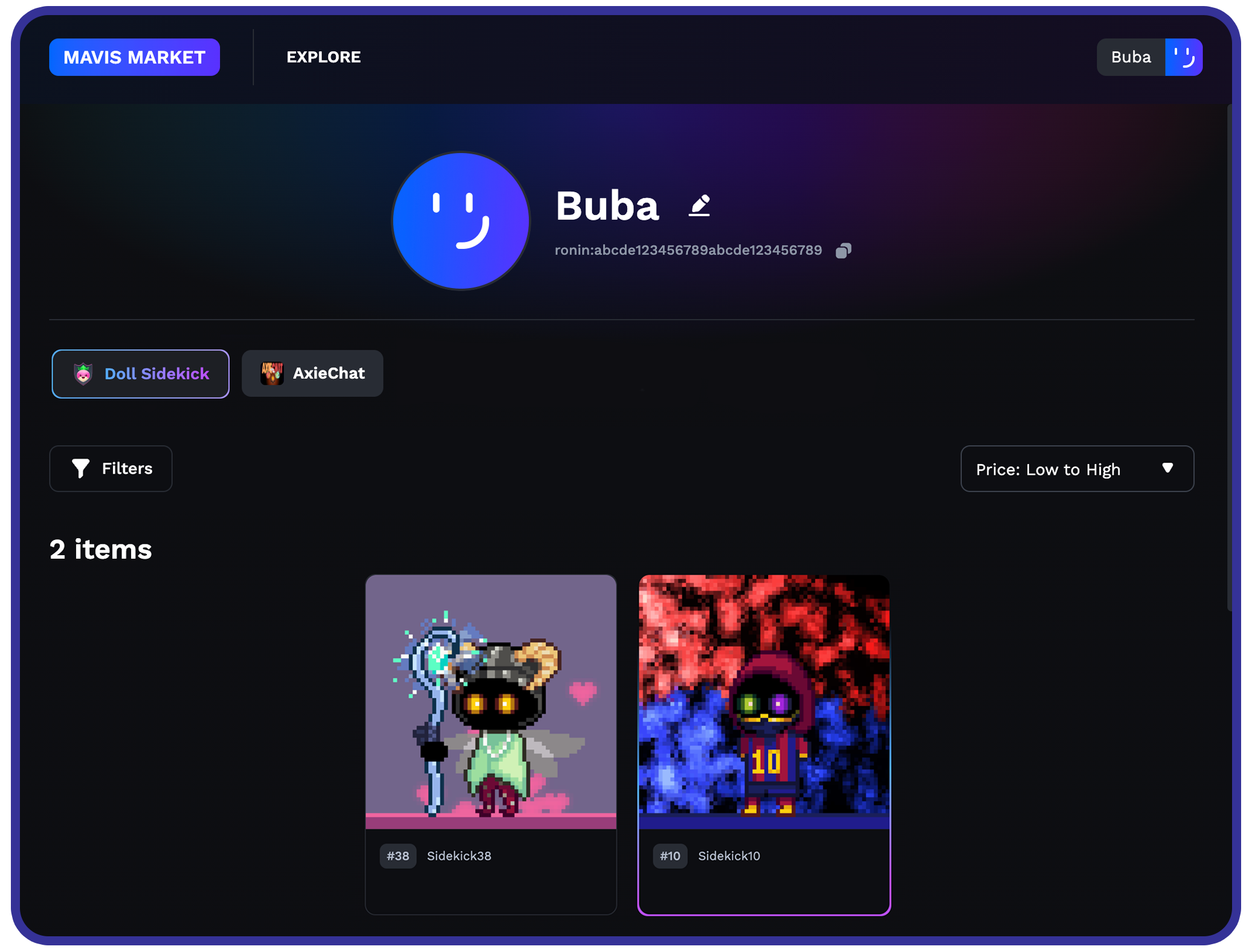 For a more personalized experience, it allows users to effortlessly customize their display name according to their unique preferences by clicking the edit button beside the display name.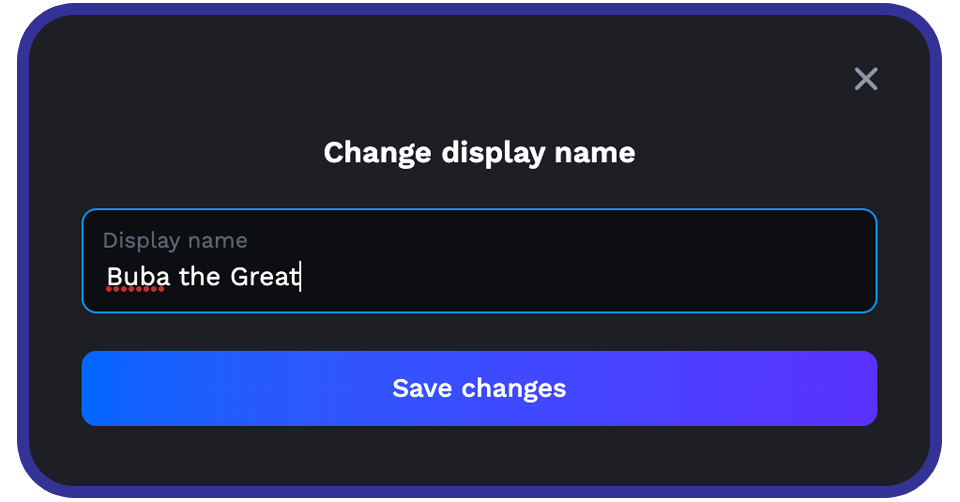 Discover and Filter Collectibles
As you venture into the Mavis Market, the homepage becomes your gateway to exploration. Immerse yourself in a diverse array of digital collectibles and unlock the power to filter your search by specific games and/or special assets. Find exactly what you're looking for, with just a few clicks.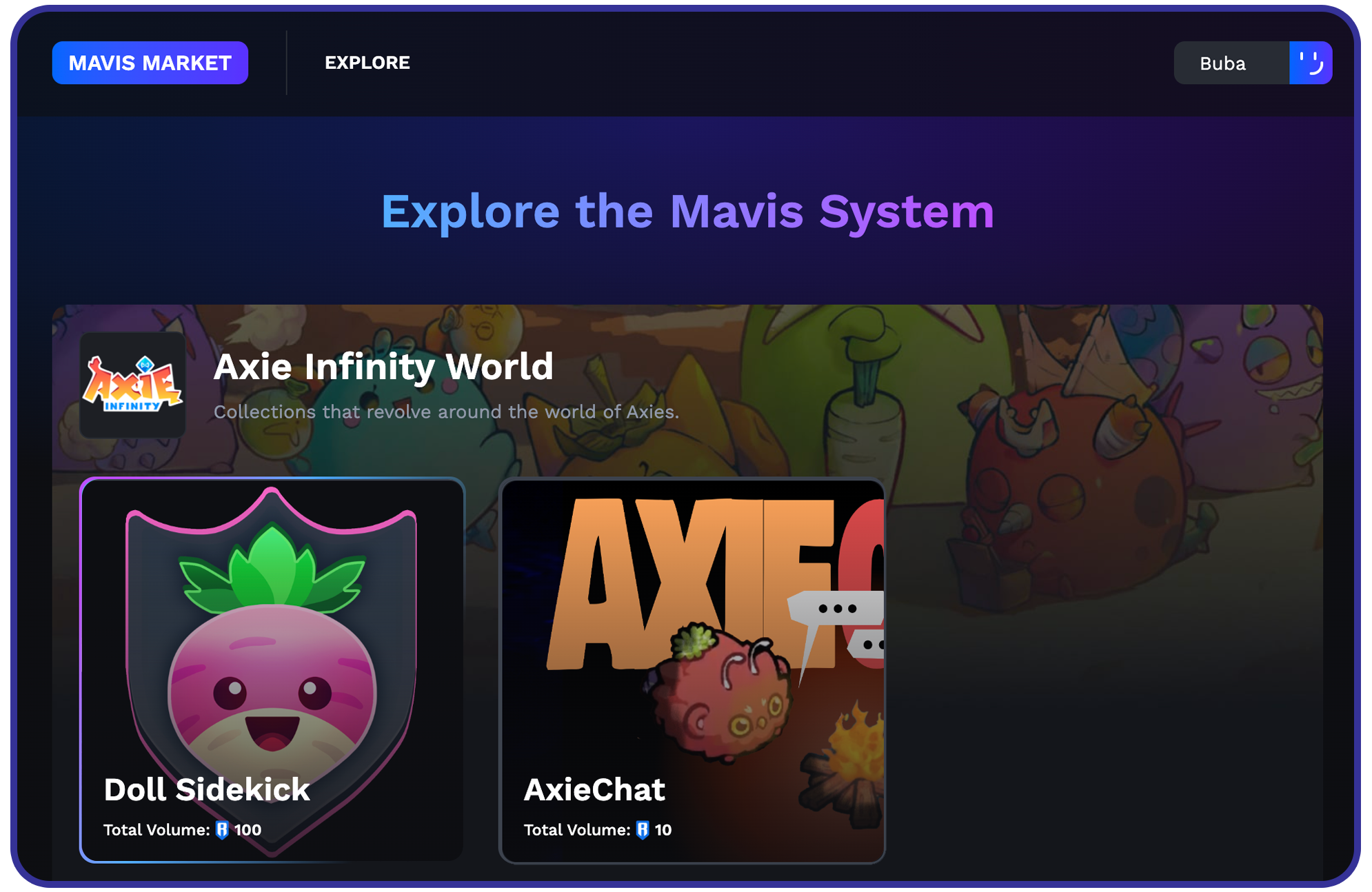 Mobile-Friendly UX
In efforts of providing an exceptional user experience for the majority of users, the Explore page is meticulously designed with a mobile-friendly layout, ensuring a seamless and intuitive browsing experience. Enjoy a premium aesthetic that rivals dedicated mobile applications, right at your fingertips.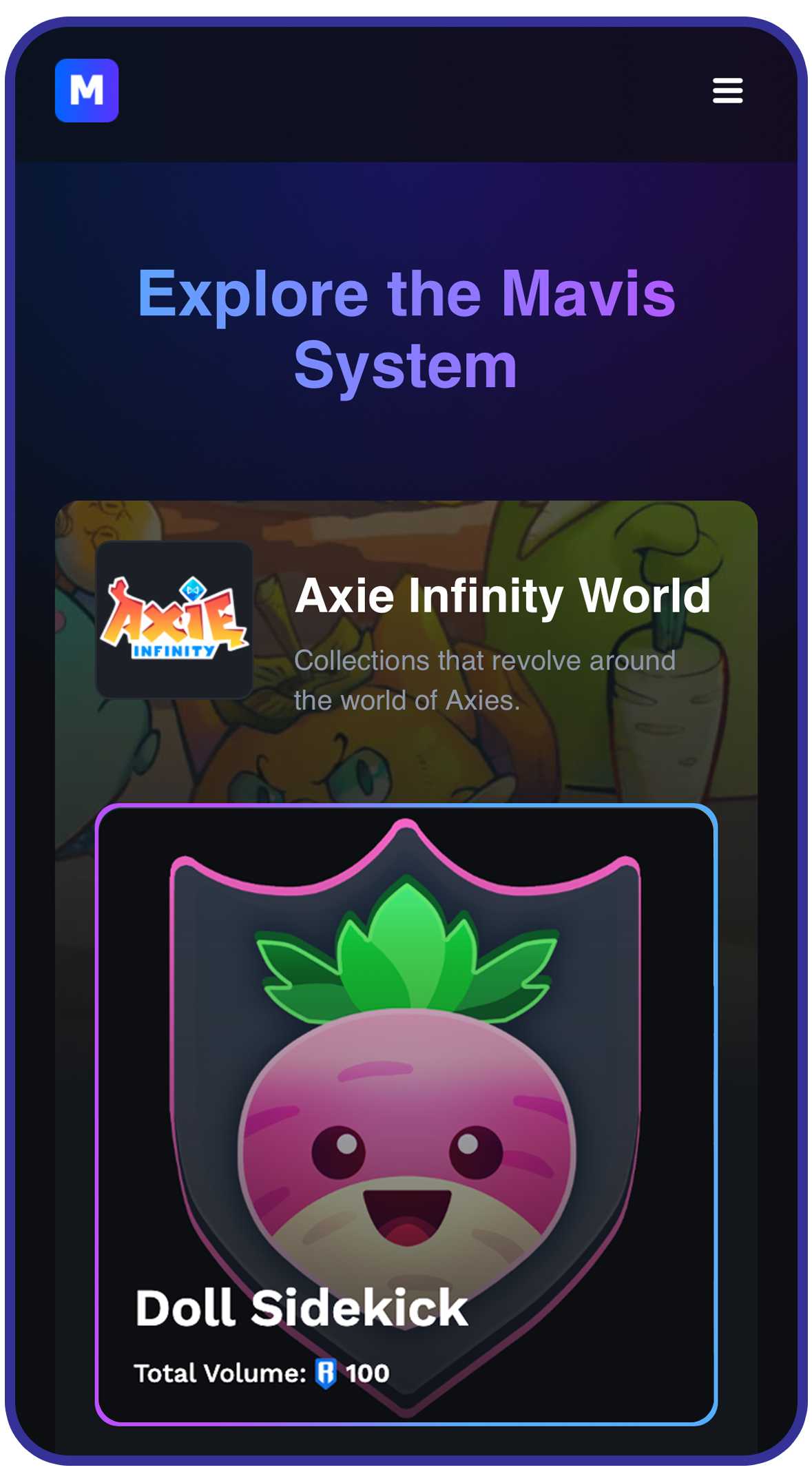 The Marketplace
Clicking a specific collection in the Explore page directs you to a dashboard where you will be able to access the dedicated marketplace for that NFT. This seamless integration allows you to effortlessly explore, discover, and engage with the community of buyers and sellers within the Mavis Market ecosystem.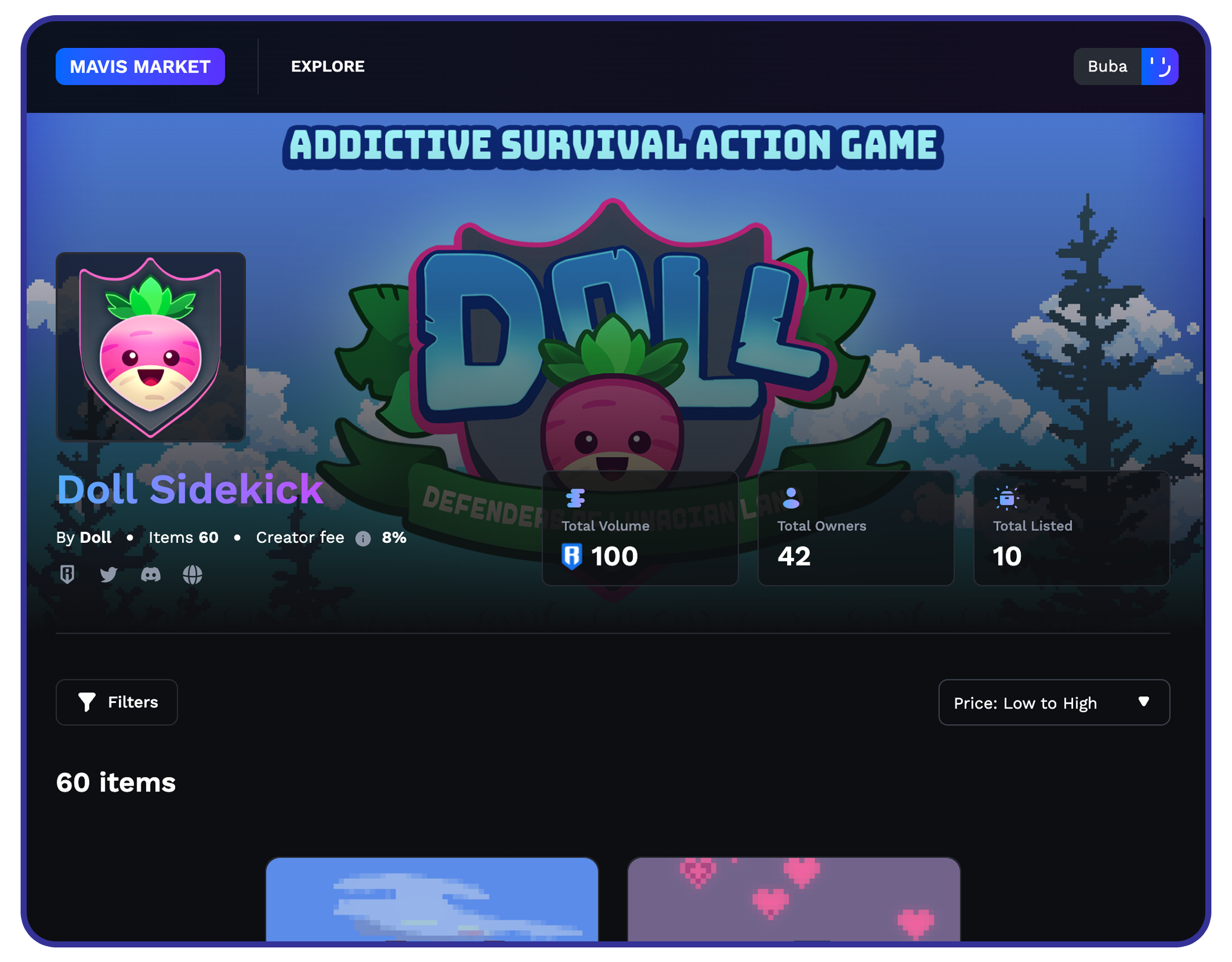 NFT Detailed Overview
When a particular NFT catches your eye, we want to give you all the information you need to make an informed decision. By selecting a specific NFT and clicking on it in the explore page, it should direct you to a page where you will discover its name, contract address, token ID, creator fee, social links, and collection attributes.