Restoring Ronin Accounts After Importing Wallet
Ronin Wallet may not always import additional addresses automatically. So when you import a wallet, you may only have access to your main account initially.
In order to import the additional addresses, press the profile icon [

] in the top right on PC or top left on mobile. Next, click the 'Create Account' button. This will re-import the same accounts in the order in which they were previously created.
Restoring on Web Browser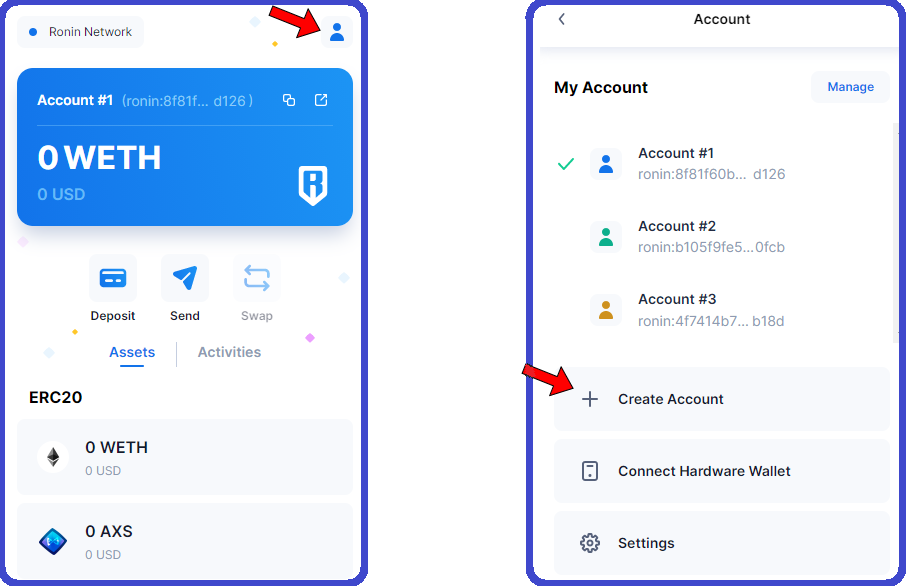 Restoring on Mobile



Missing Trezor Accounts
If you previously had a hardware wallet imported in your Ronin Wallet, you will need to re-import it again by clicking the 'Connect Hardware Wallet' button.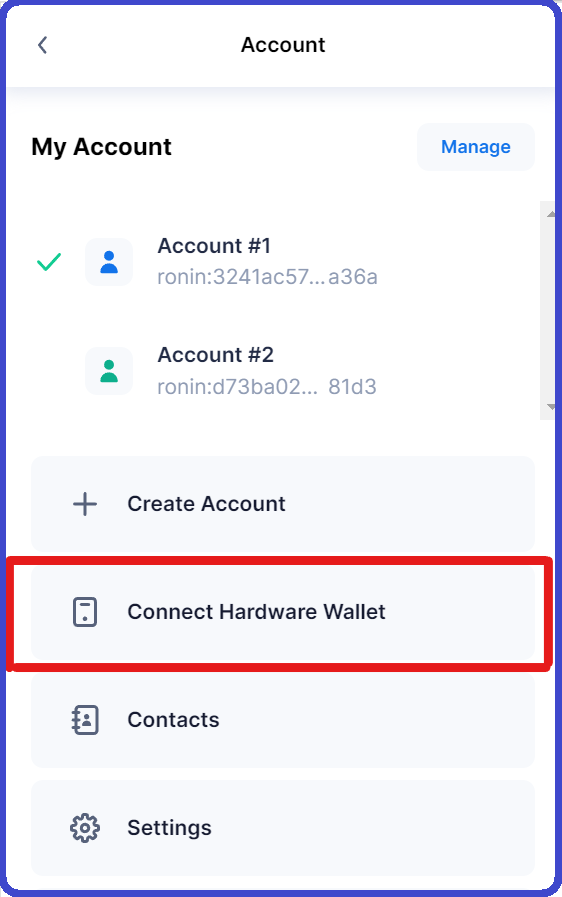 A new tab will open. Click 'Connect Wallet'.
Do not close this tab until you have successfully imported your Trezor Wallet.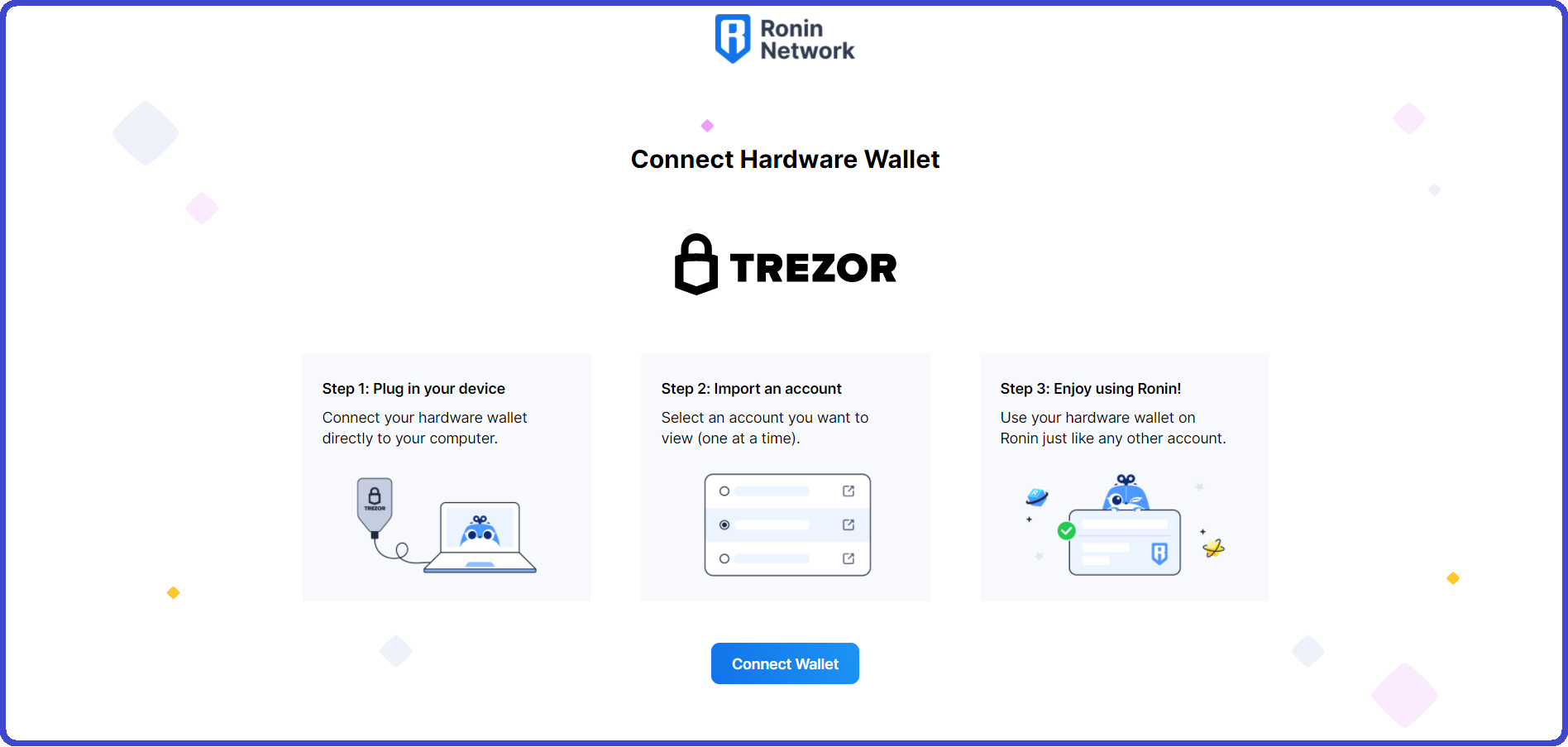 After clicking the button, a new tab will open, prompting you to connect your Trezor device. Connect your device to your computer and then select the option to pair devices.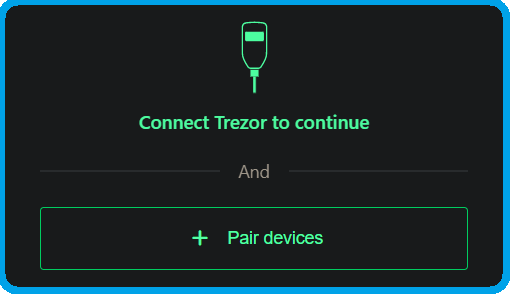 Click 'Check for devices'.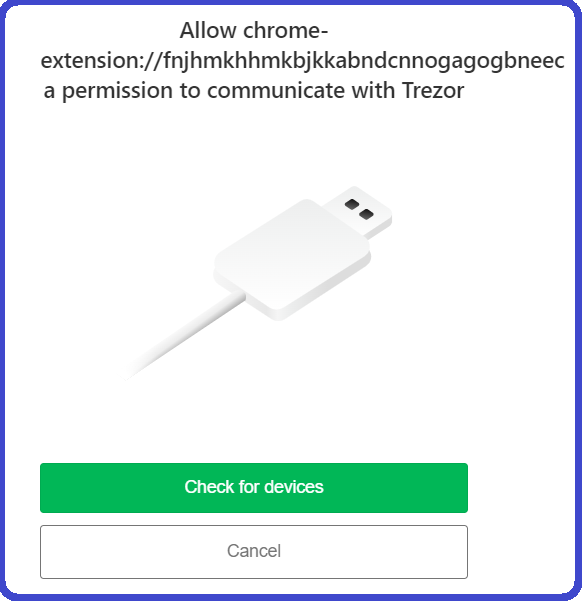 Next, click 'TREZOR' and then click the button labeled 'Connect'.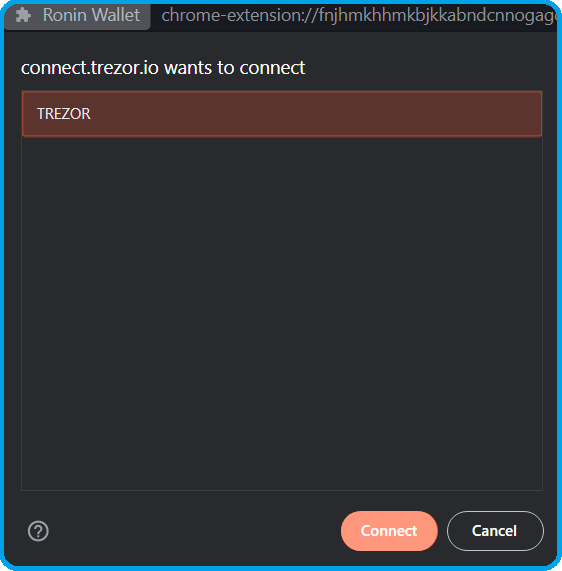 Click 'Allow once for this session' then 'Export'. If you are using a PIN, you will be asked to enter it.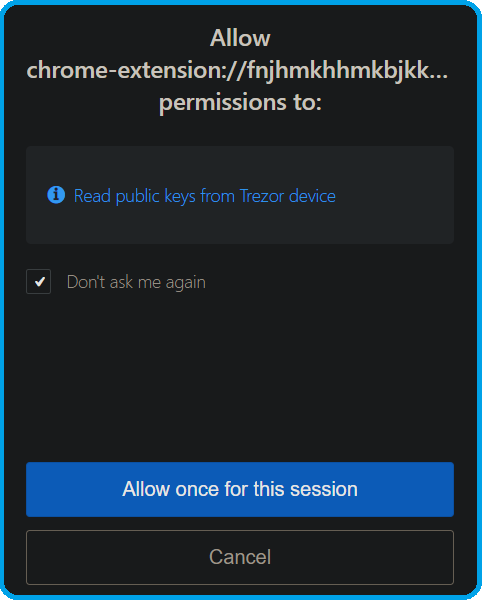 After connecting your Trezor Wallet, you will return to the first tab where the available addresses from your device will be displayed. Note that only one address can be imported at a time. Once you have selected an address, click the 'Continue' button to import your wallet.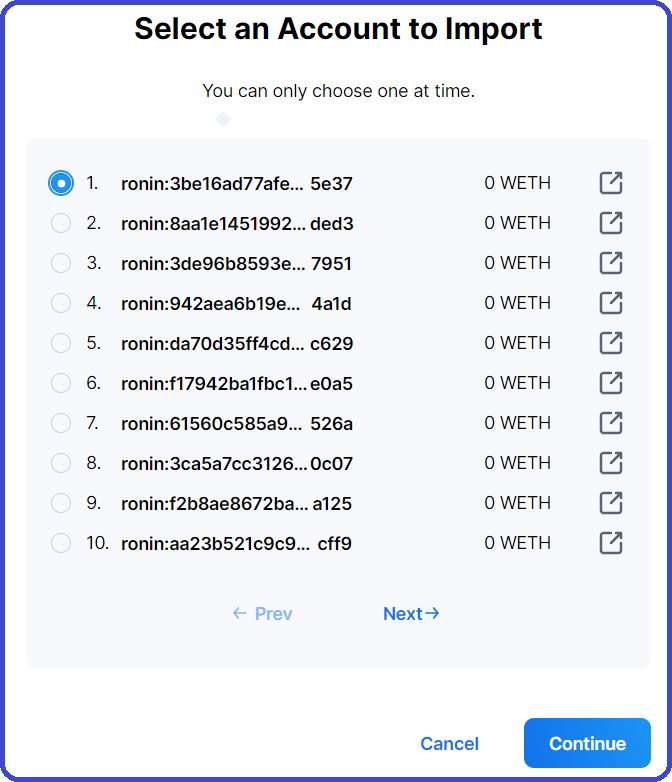 Your hardware wallet should now be imported and accessible through the Ronin Wallet extension.