What are Time-Based One-Time Passwords (TOTP) 2FA?
A time-based one-time password (TOTP) is a temporary passcode generated by an algorithm that uses the current time of day as one of its authentication factors. TOTPs are commonly used for two-factor authentication, adding an extra layer of security for users.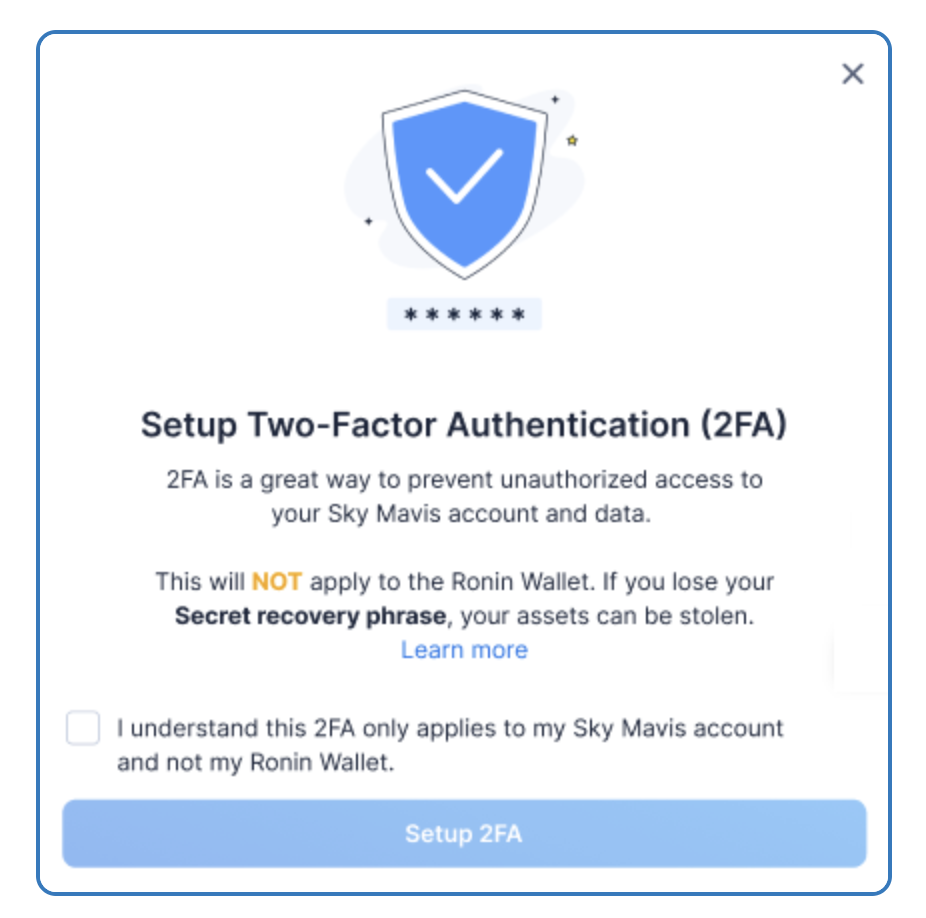 Does the 2FA work with my Ronin Wallet?
Please note that this is not 2FA for your Ronin wallet, but 2FA for your Sky Mavis account only. If you lose or share your secret recovery phrase, you will compromise your wallet and potentially lose all your assets.
Does 2-Factor Authentication Stop Phishing Attacks?
Double checking the domain you are visiting and never sharing your code or backup codes will help prevent phishing attacks. If a user is directed to a phishing page and enters their credentials, the hacker will be able to use those details in real-time to log in on the legitimate site. A 2FA code is sent to the user's device or email, and the user then enters that code on the phishing page. The attacker can then use the code to sign in on the legitimate site.
What are backup codes?
Backup codes are one-time codes you can generate specifically for your Sky Mavis account when you have 2FA enabled. You'll need the backup codes in case you want to log into the Sky Mavis website and cannot access the primary one-time code generator.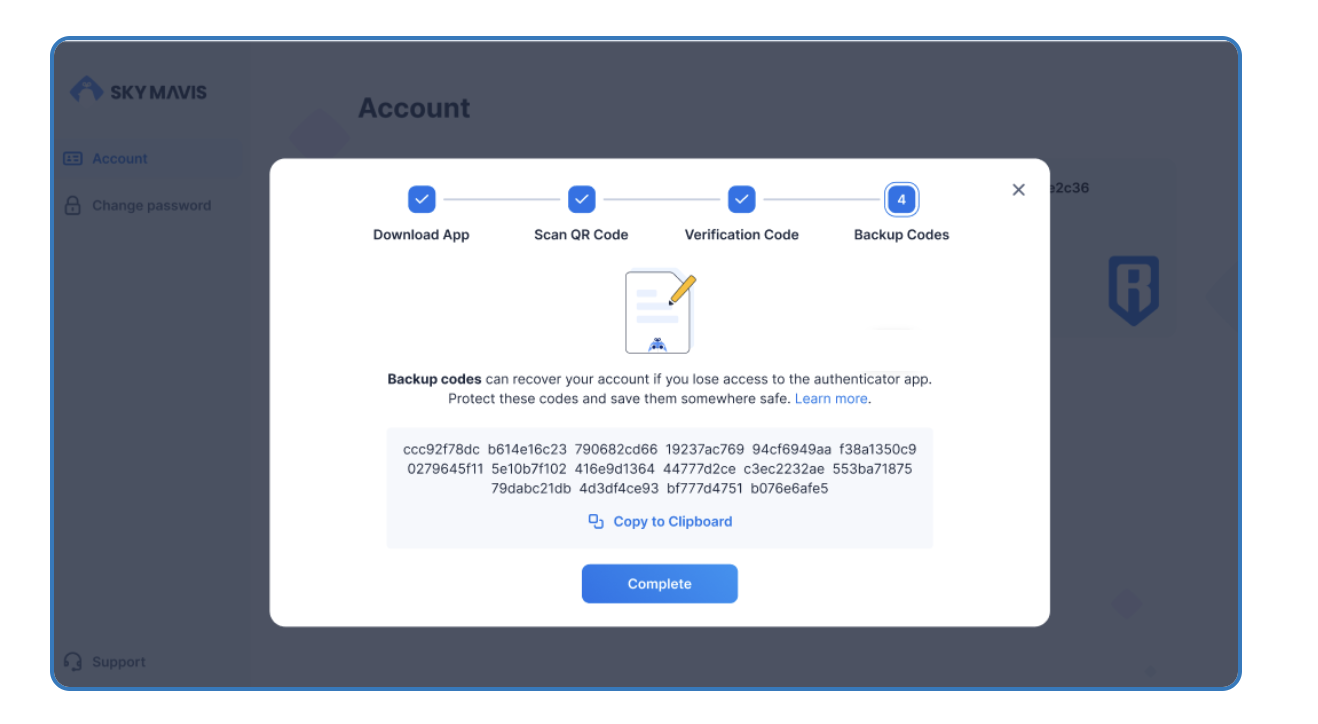 Please see the following article to learn how to set up 2FA for your Sky Mavis account: How To Enable Two-Factor Authentication