To set up Two-Factor Authentication, please visit https://accounts.skymavis.com/ and sign into your account using your Axie Infinity email and password or Ronin wallet. Once you have signed into your account, please locate the tab labeled "2FA Authentication".

You will then be prompted to read and agree to the rules of setting up 2FA for your Sky Mavis account. Please note that 2FA only applies to your Sky Mavis account and not your Ronin wallet. Once you have checked the box, you may proceed to setting up 2FA.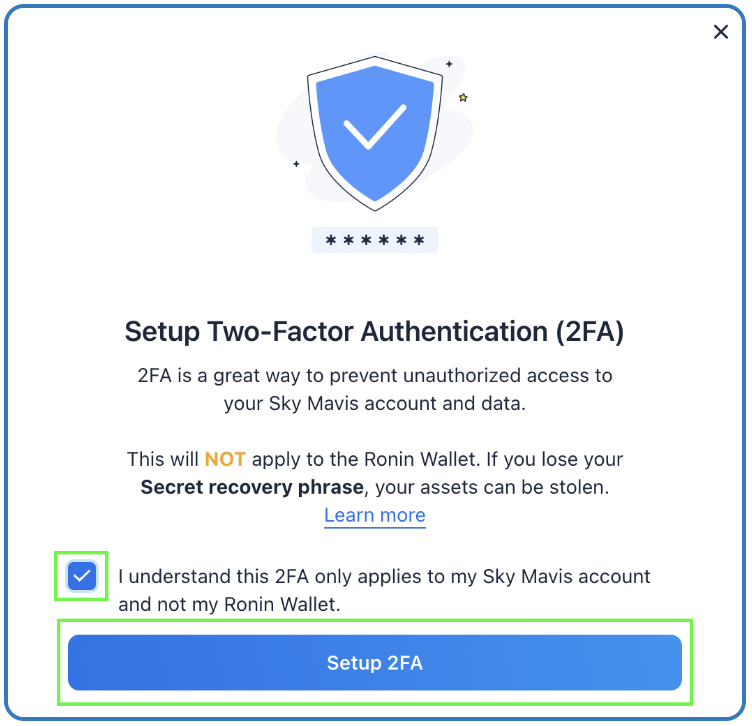 Step 1: Download Google Authenticator, Authy, or Microsoft Authenticator from the app store on your mobile device.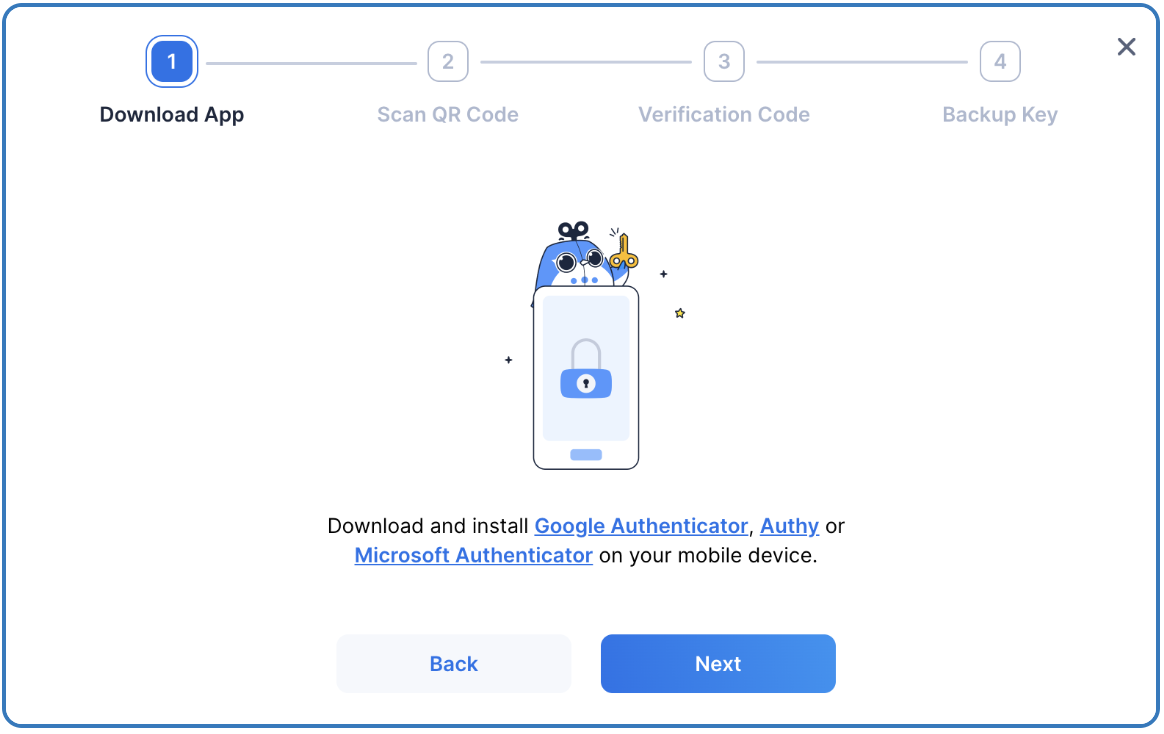 Step 2: Using one of the aforementioned apps, please select "+" to add your Sky Mavis account. You will then be prompted to scan the QR code that has been provided to you.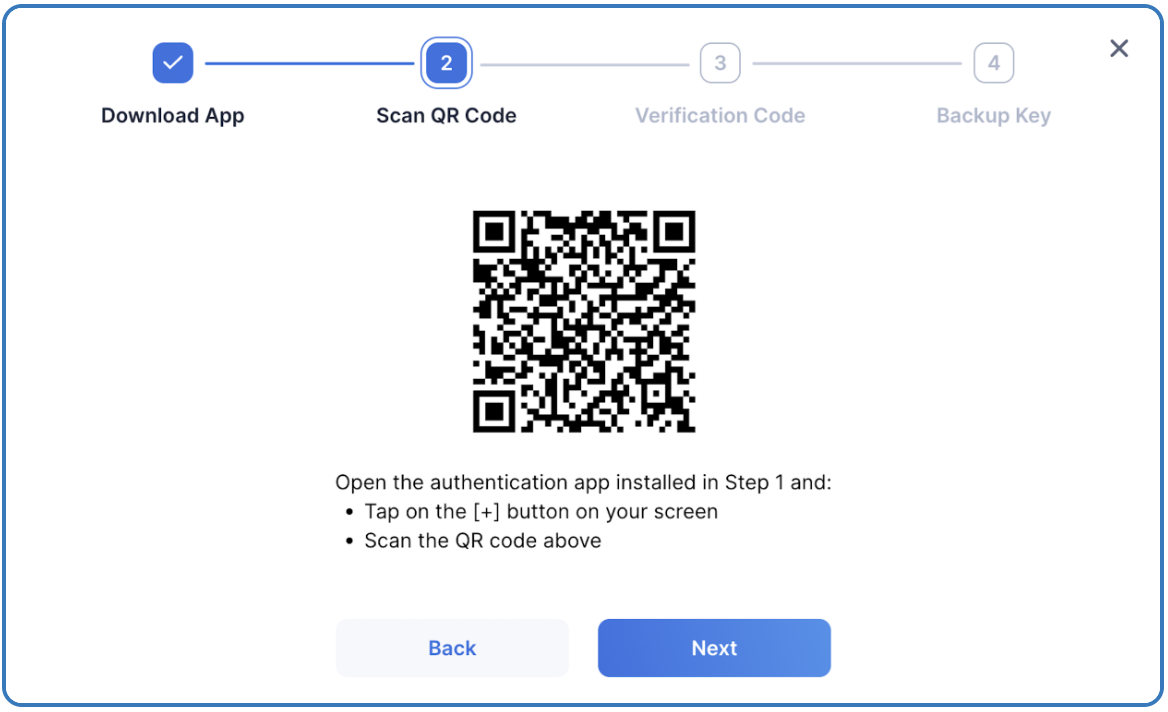 Step 3: You will now be prompted to enter the code provided to you within your authenticator app. Please enter your 6-digit verification code. Please note that these codes are provided to you for a short period of time and will change to a new code when the timer runs out.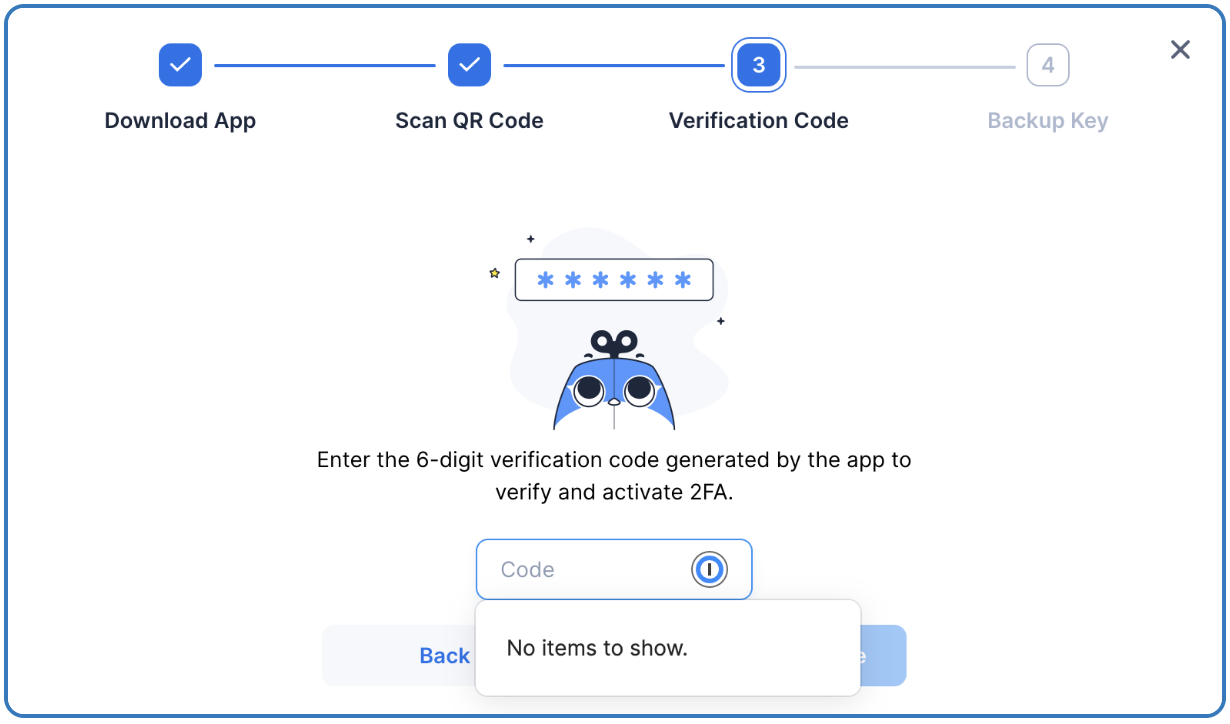 Step 4: Once you have successfully entered your verification code, you will be provided with a list of backup codes. Please ensure that you store these codes in a safe place, as you will be able to utilize them in the event that you lose access to your authenticator app.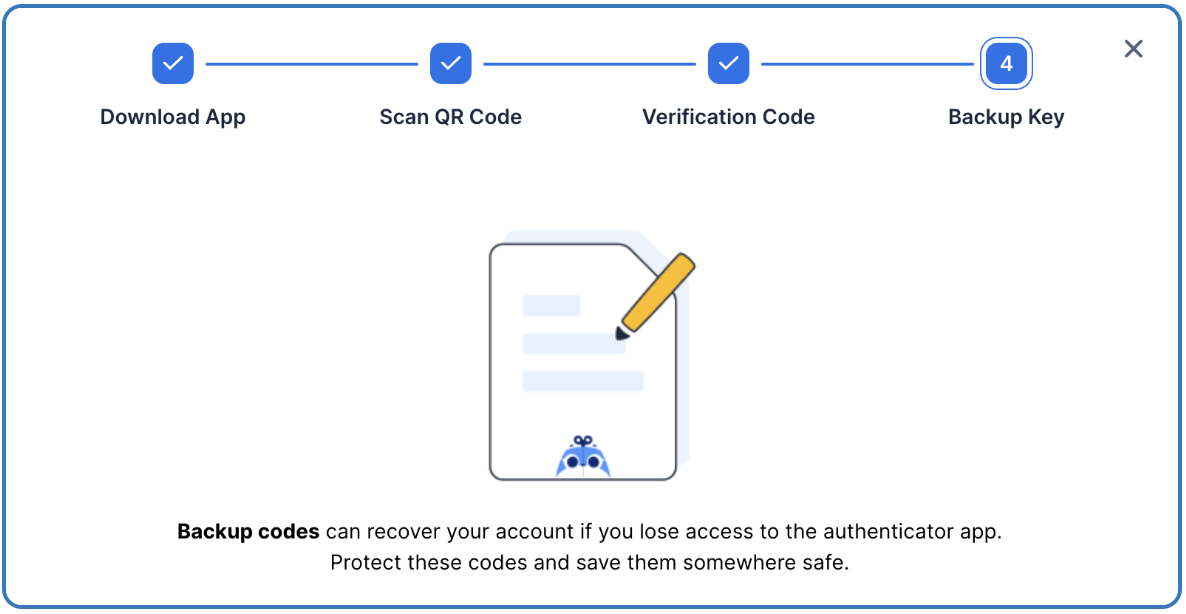 Once the setup process has been completed, 2FA should be displayed as being enabled.

You can now log into Mavis Hub using 2FA. After entering your email and password, you will be prompted for your 6-digit verification code. Simply revisit your authenticator app to locate your code.