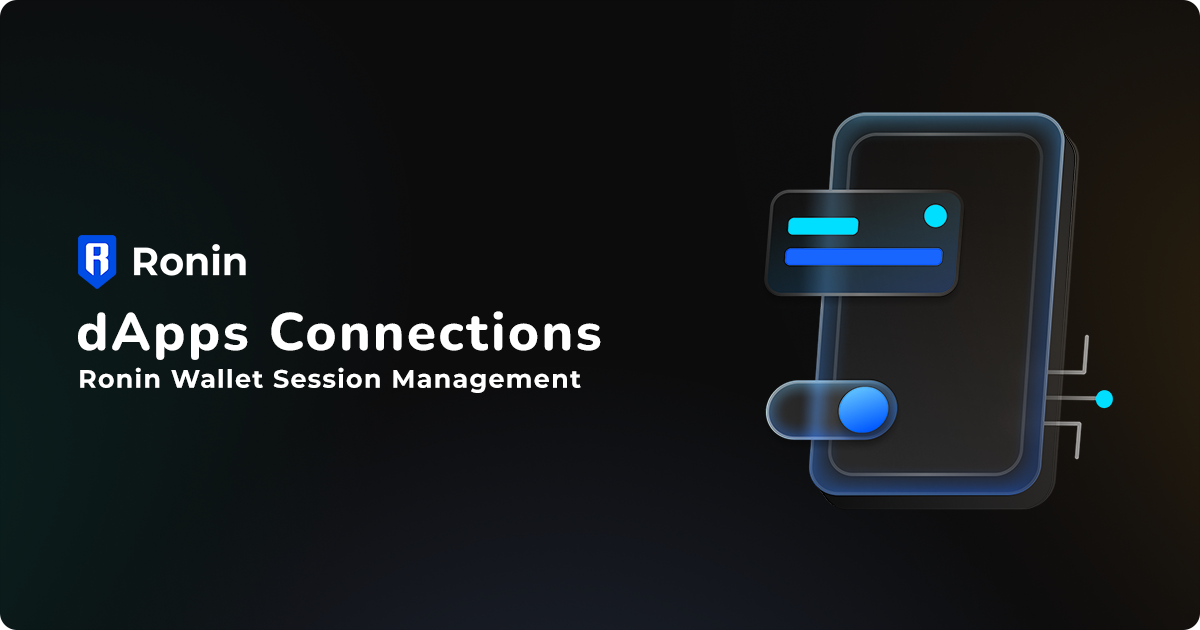 The latest update for the Ronin Wallet adds a way to manage dApps Connections, allowing you to connect or disconnect your wallets from dApps.
What are dApps Connections?
When you connect your wallet to dApps, you give them permission to see your wallet address, account balance, and activities, as well as initiate transactions for approval.
dApps Connections allows you to view the dApps you have connected to, which wallet accounts/addresses are connected, connect other wallets, and disconnect your wallets from the dApps.
You can determine which wallet is connected to the dApps by checking the wallet address shown usually on the upper-right part of the page.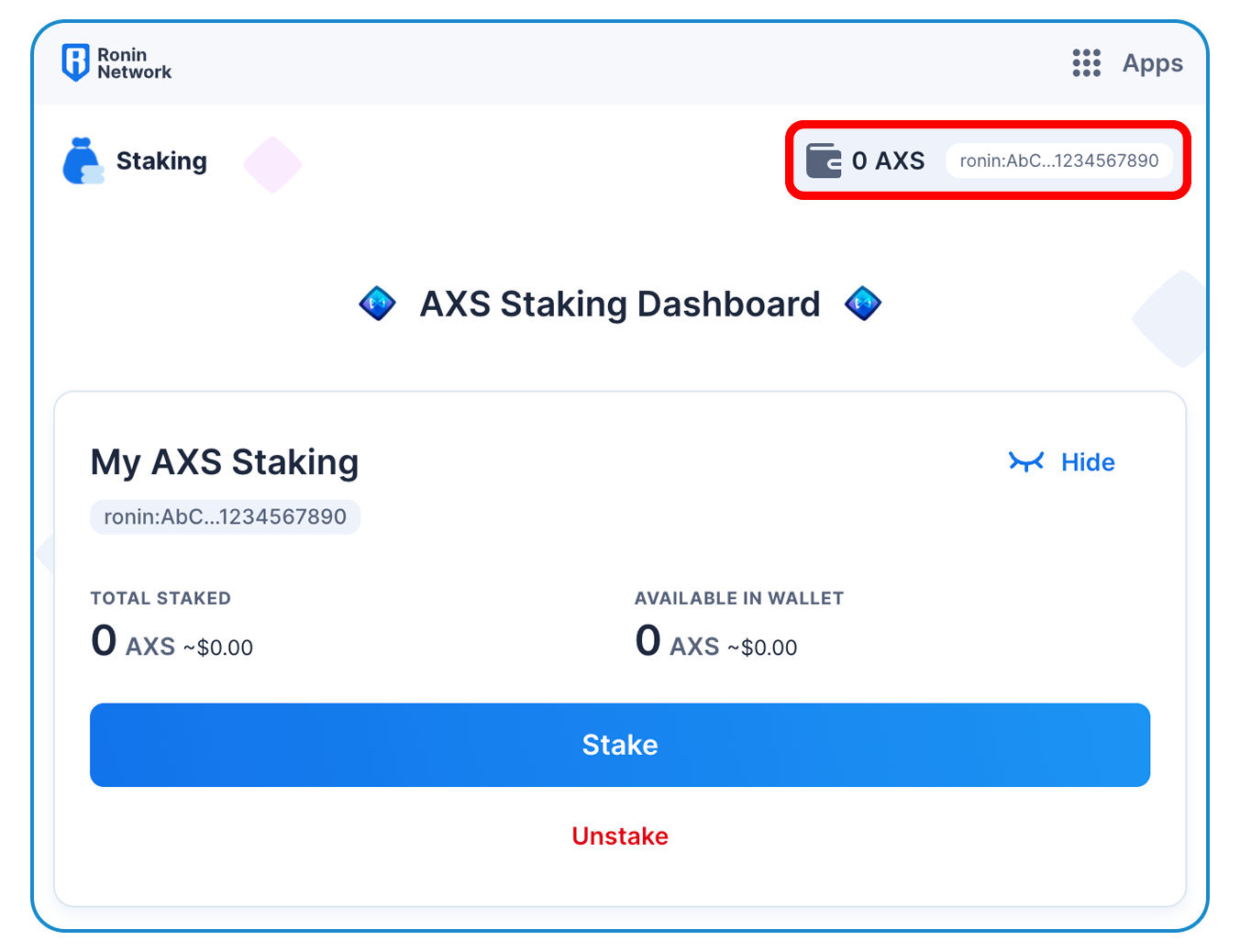 How to Connect your Wallet
If it's your first time to use a dApp, you'll be asked to connect a wallet before you'll be able to proceed. You may follow these steps to connect your wallet to a dApp:
Step 1: Click the Connect Ronin Wallet button. This may look different depending on the dApp you're using.

Step 2: You'll be asked to confirm the wallet you would like to connect. The active wallet is chosen by default, but you may also choose a different wallet. Once you have chosen the wallet, click Next.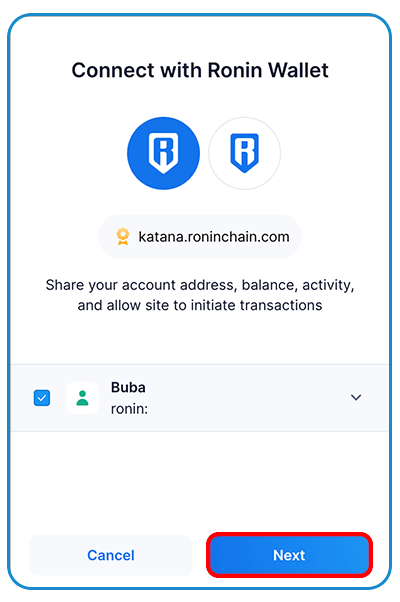 Step 3: You will be shown what permissions the dApps will be able to access once you connect your wallet to it. Click Connect to finish the connection process.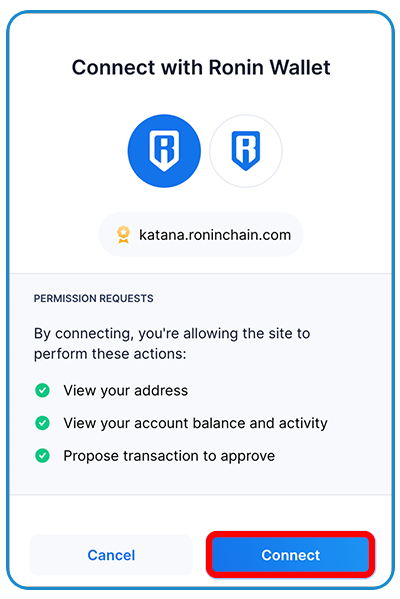 After connecting a certain wallet to a dApp, the dApp will be automatically connected to that wallet whenever you revisit the dApp and your Ronin wallet is unlocked.
How to Disconnect your Wallet
As the dApps will always reconnect to your connected wallet, if you want to connect using a different wallet, you will need to disconnect the connected wallet from the dApp first. Follow these instructions to disconnect your wallet from a dApp:
Step 1: Go to your Ronin Wallet browser extension/app Settings page, then click dApps Connections.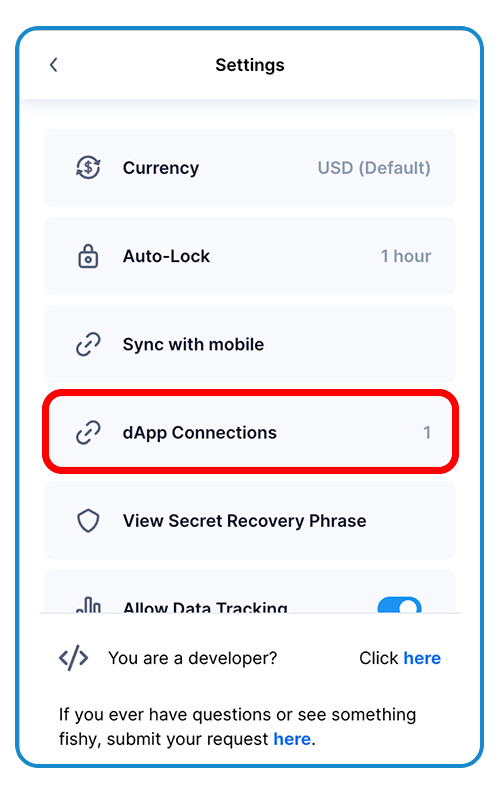 Step 2: You will see a list of dApps your wallets are connected to. Click the dApp you would like to disconnect.
Alternatively, you can disconnect all dApps by clicking the Disconnect All button.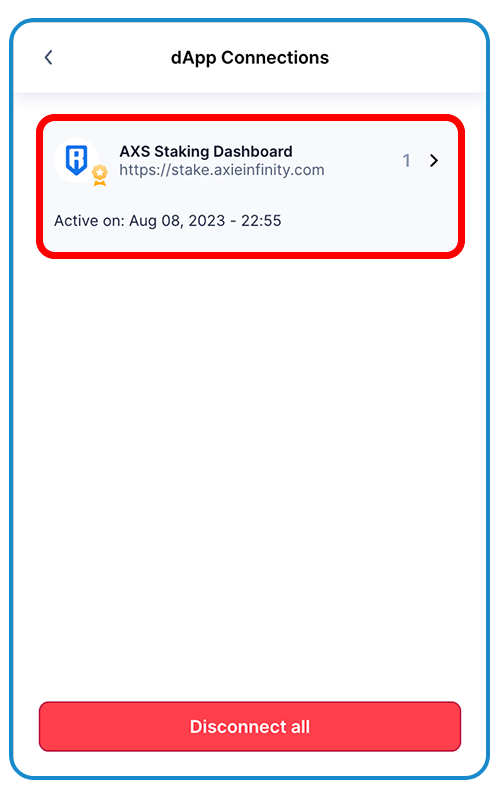 Step 3: Click Disconnect beside the wallet account that you would like to disconnect.
Some dApps also allow you to disconnect your wallet by clicking the wallet address on the dApp's page upper-right corner. Clicking Disconnect will then disconnect the wallet within the dApp itself.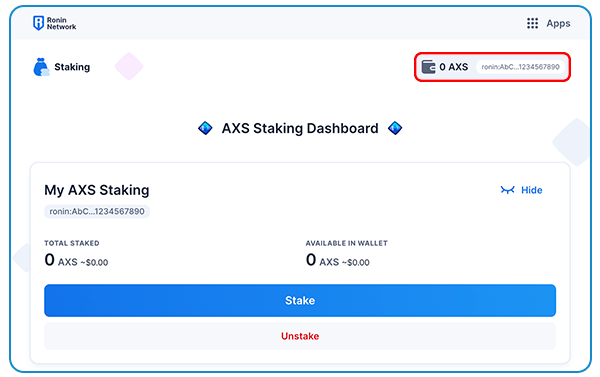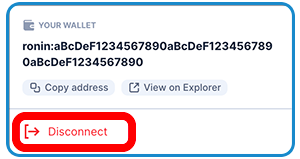 After disconnecting, you can then connect a new wallet by following the instructions in the previous section.