Users can utilize the Mavis Market to buy and sell 3rd-party Axie and non-Axie NFTs powered by the Ronin network.
Buying NFTs
Step 1: Look for the NFT that you want to purchase on the Explore page, then click Buy now.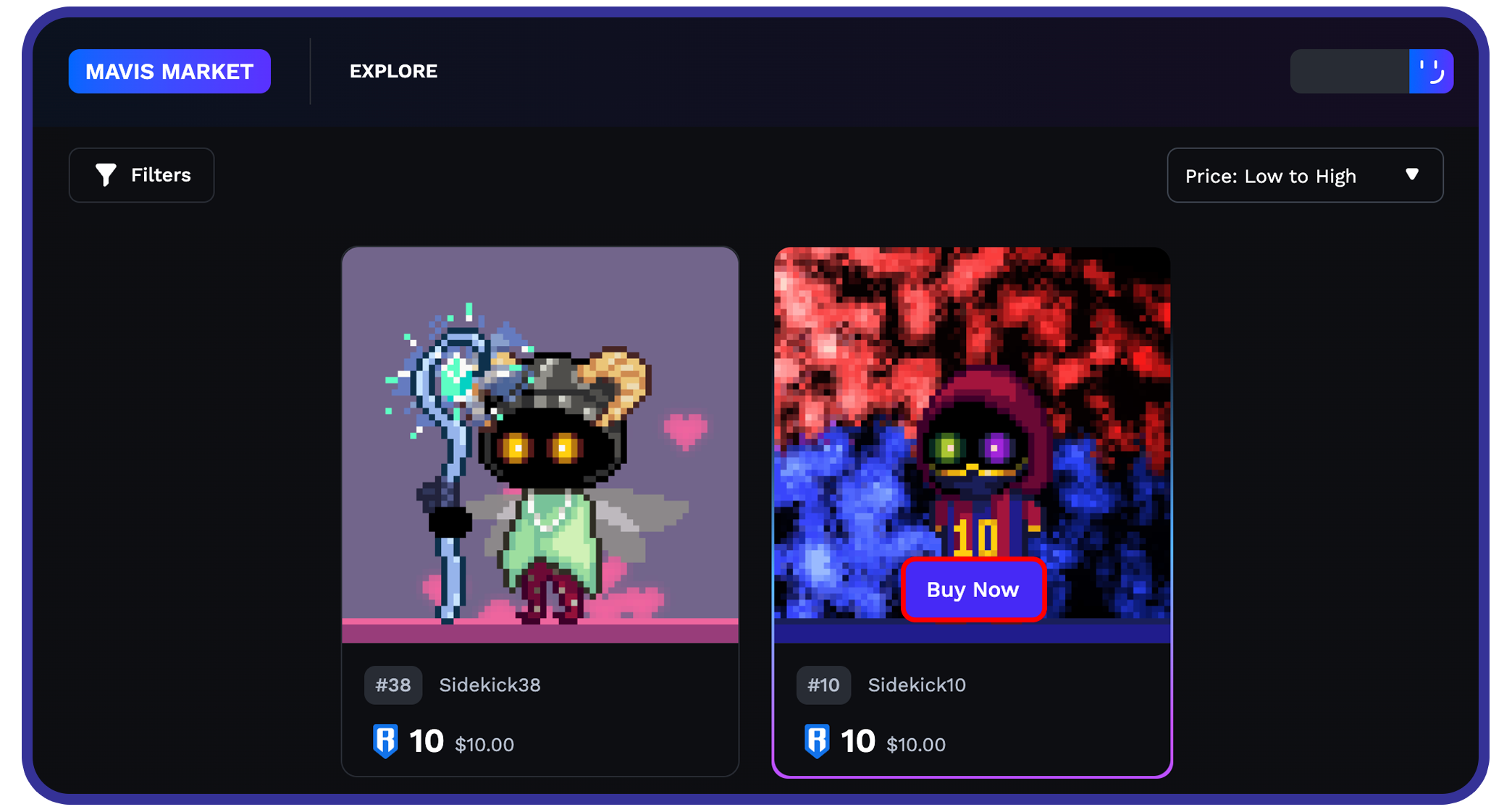 You can also visit the NFT's details page and click the Buy now button there.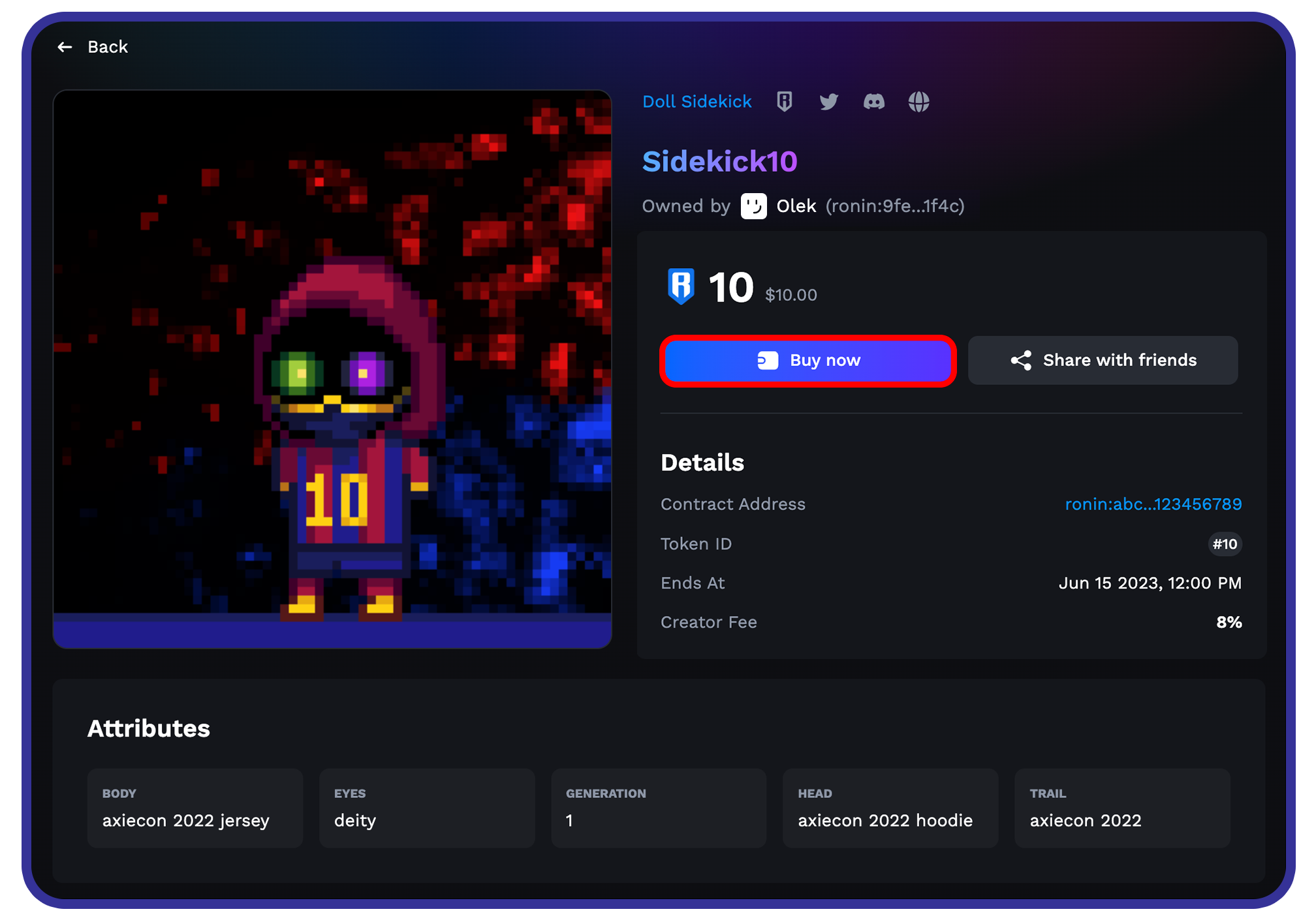 Step 2: Choose the token that you would like to use to purchase the NFT, then click Buy now. You will be able to use RON, AXS, SLP, WETH, and USDC to purchase NFTs in Mavis Market.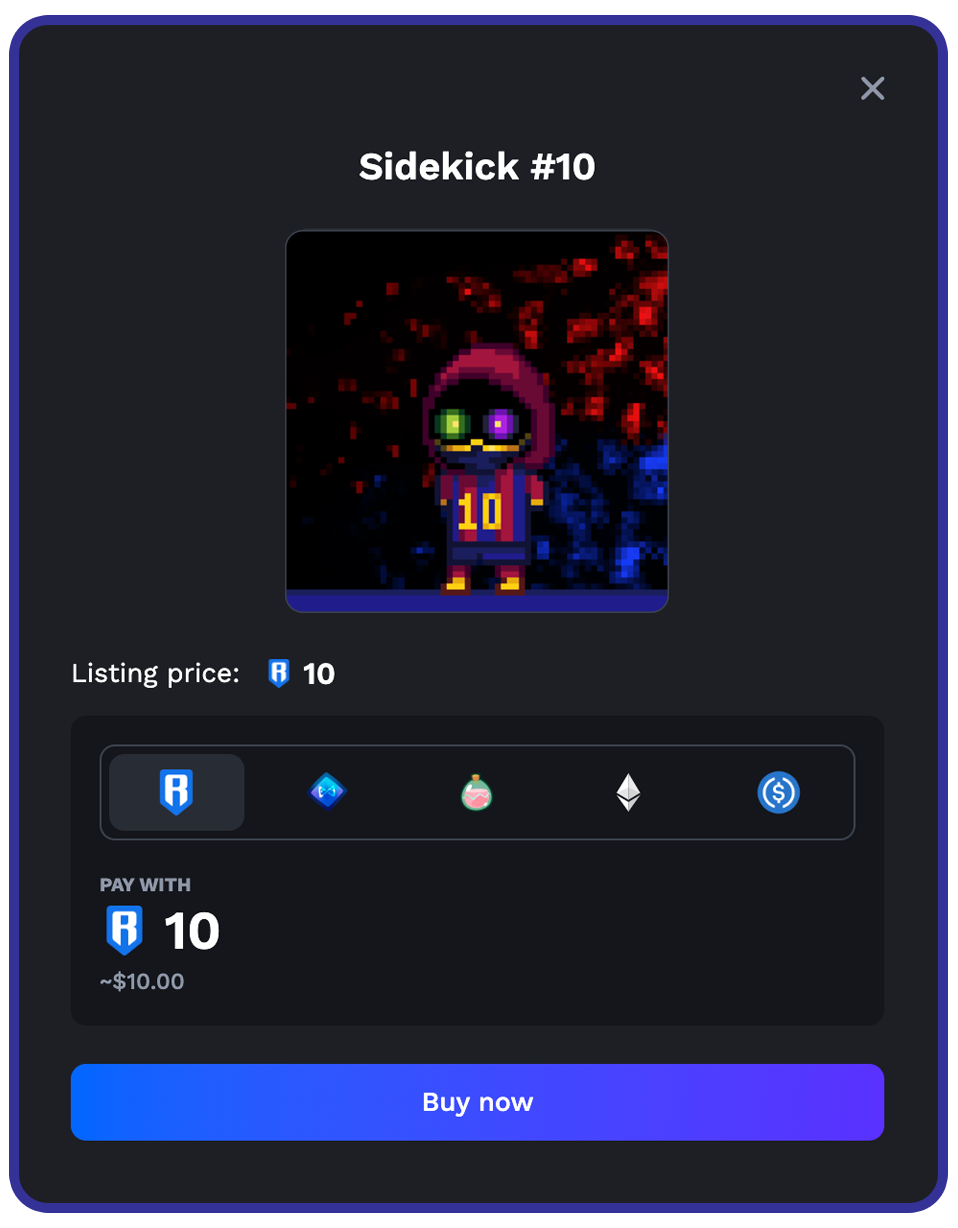 Step 3: Confirm the transaction on your Ronin wallet.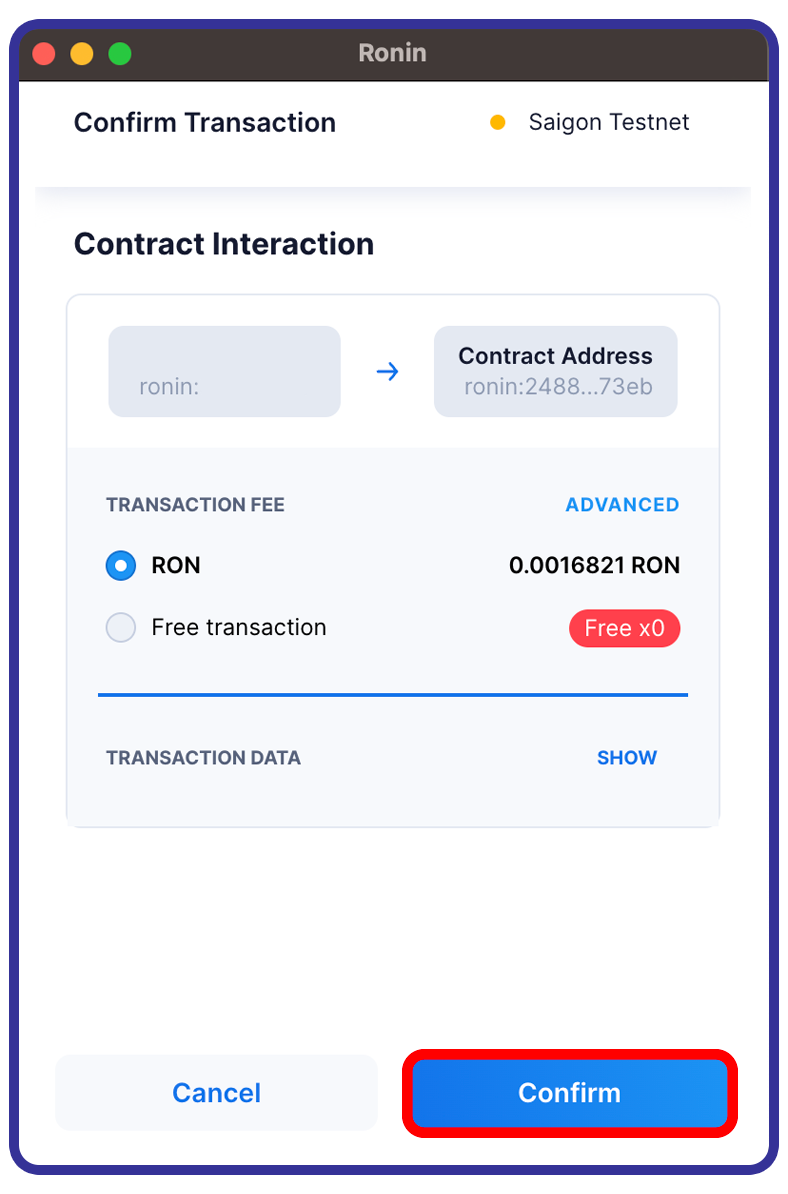 Step 4: After a moment, you should receive a confirmation message and you will receive your NFT shortly.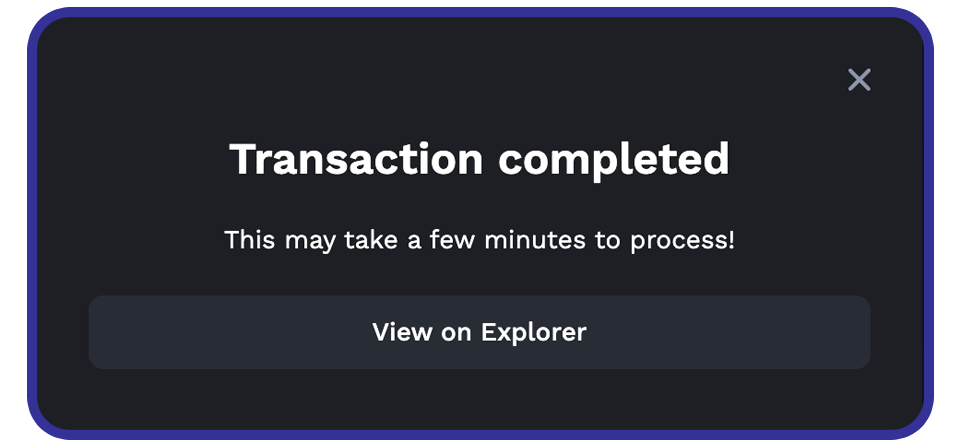 Selling NFTs
Note: While you can buy NFTs using any other tokens, you can only list in RON when selling NFTs.
Step 1: On your profile page, click the NFT you would like to list for sale. You will be redirected to the NFT's details page, then click on List for sale.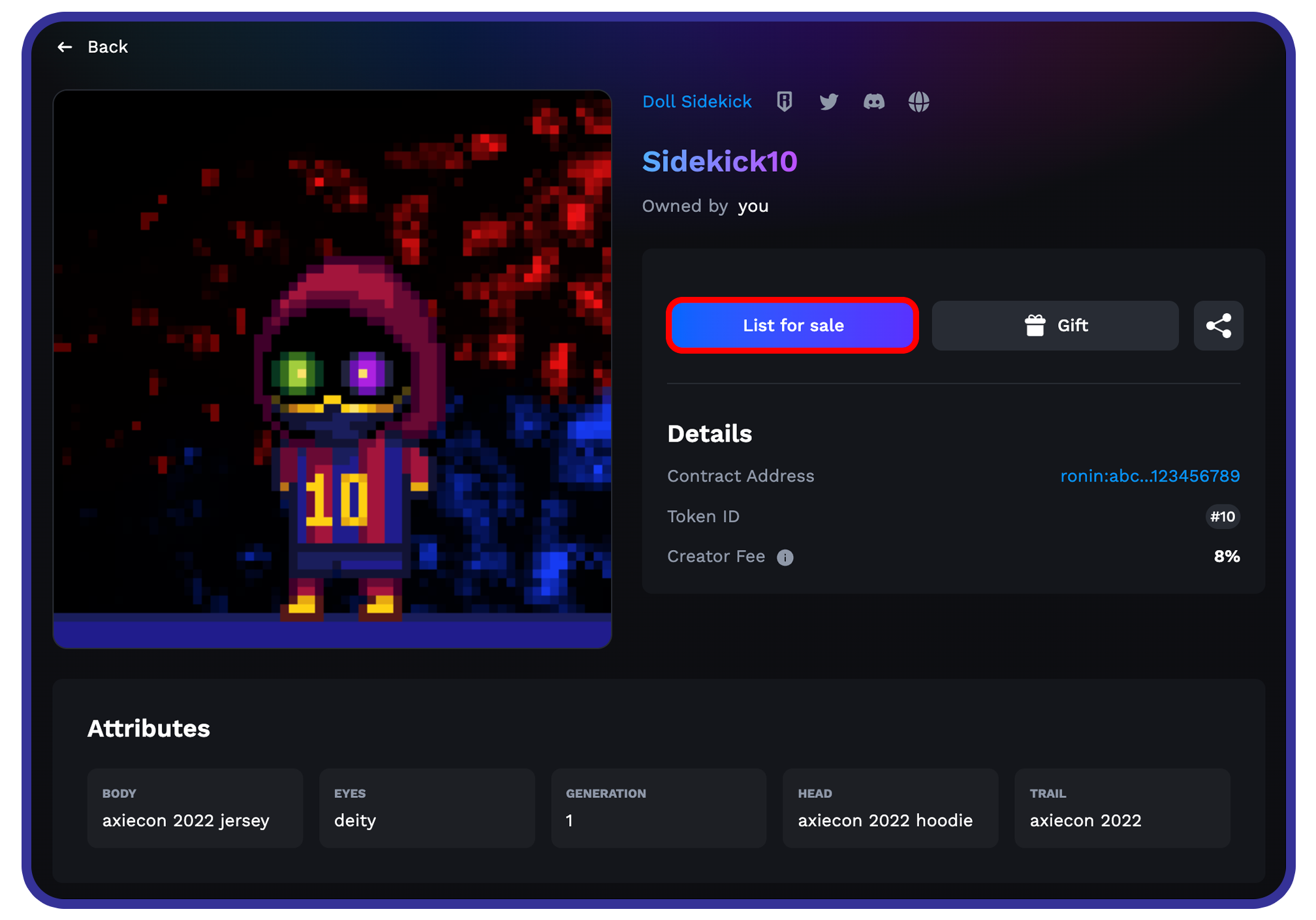 Step 2: If it's your first time, you will be asked to approve the listing of the NFT.

Step 3: Enter the RON amount you would like to list the NFT for and the duration for which the listing would be available. You will see a summary of fees that you will get deducted once the NFT is sold, and how much you will get. Once you are satisfied with the details, click on Confirm listing.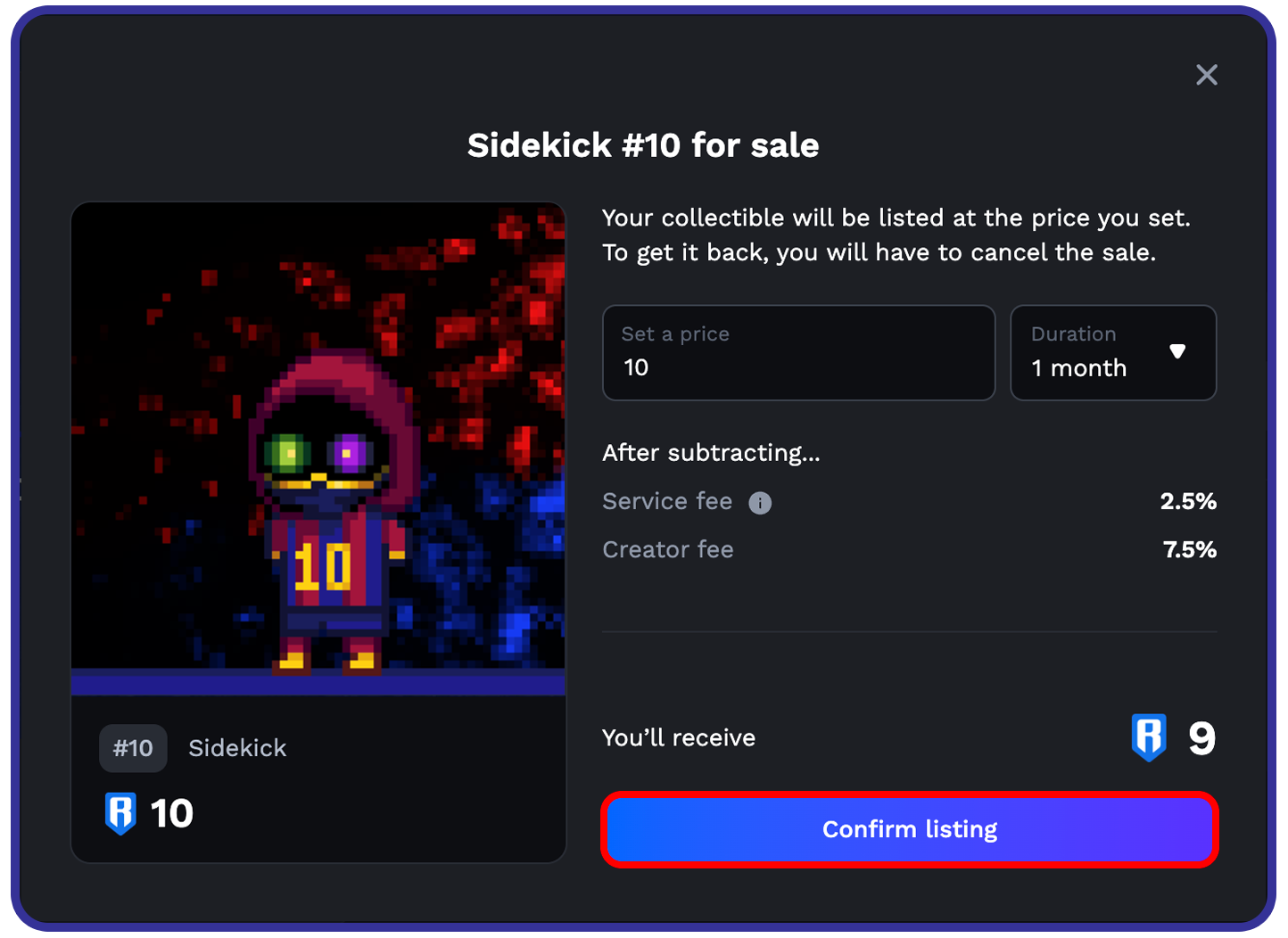 Step 4: Confirm the listing using your Ronin wallet.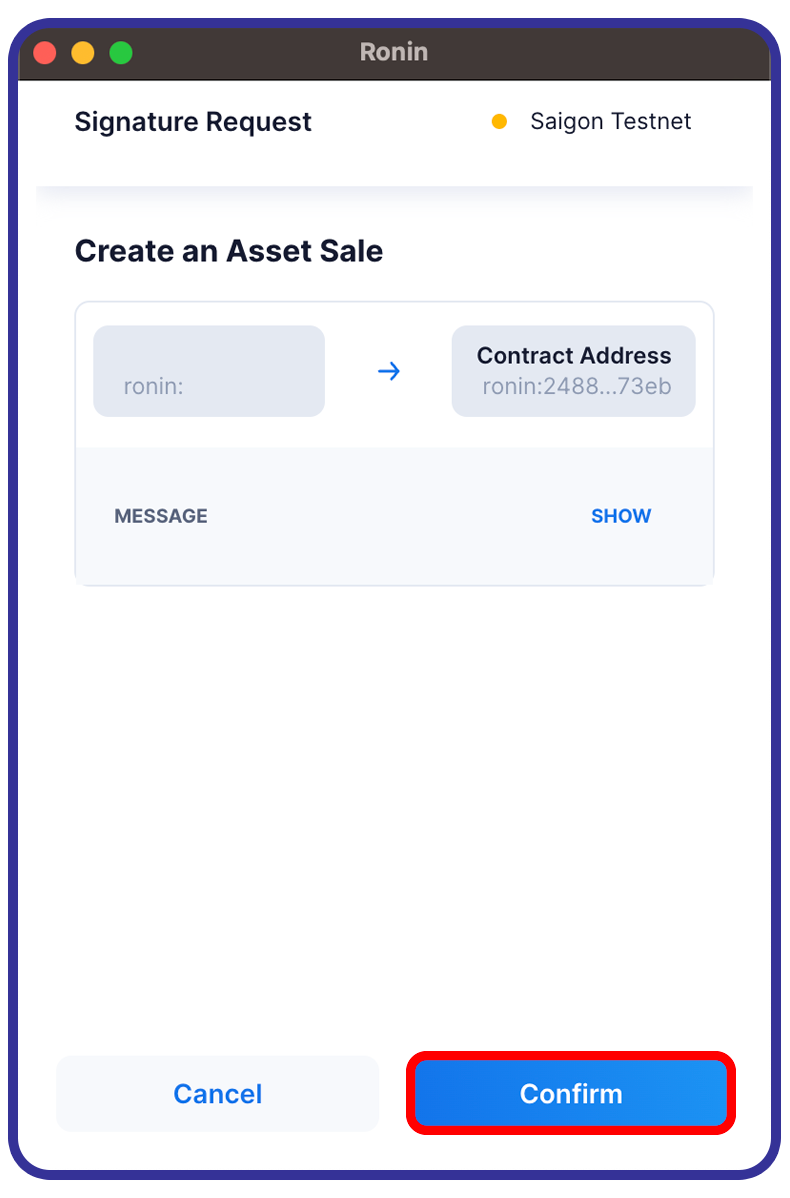 Your NFT will then be successfully listed for sale.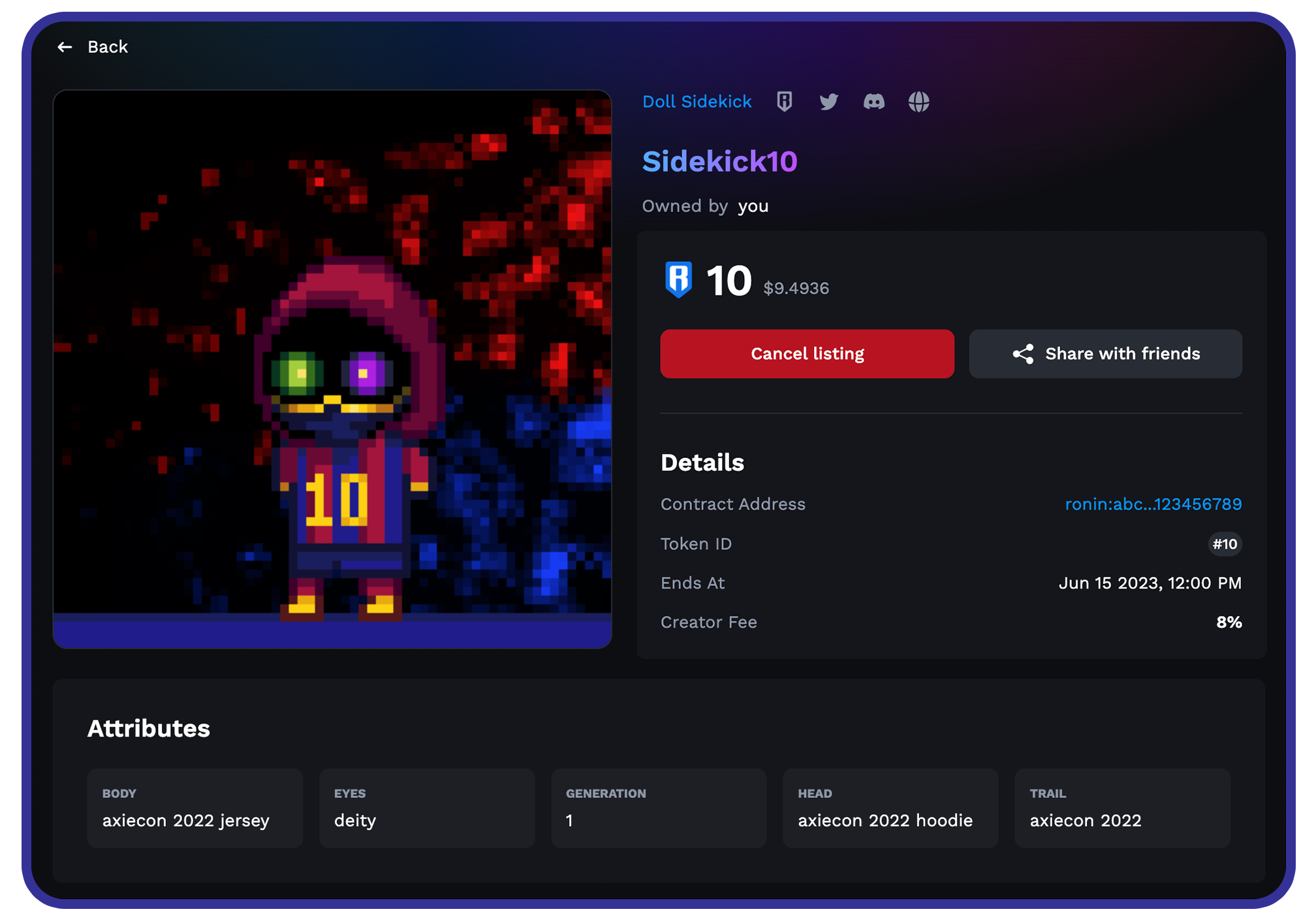 Cancelling Listings
Note: You can only cancel a listing while the NFT isn't sold yet. Once it is sold, it cannot be reversed as blockchain transactions are final and irreversible.
Step 1: On the NFT's details page, click on Cancel listing.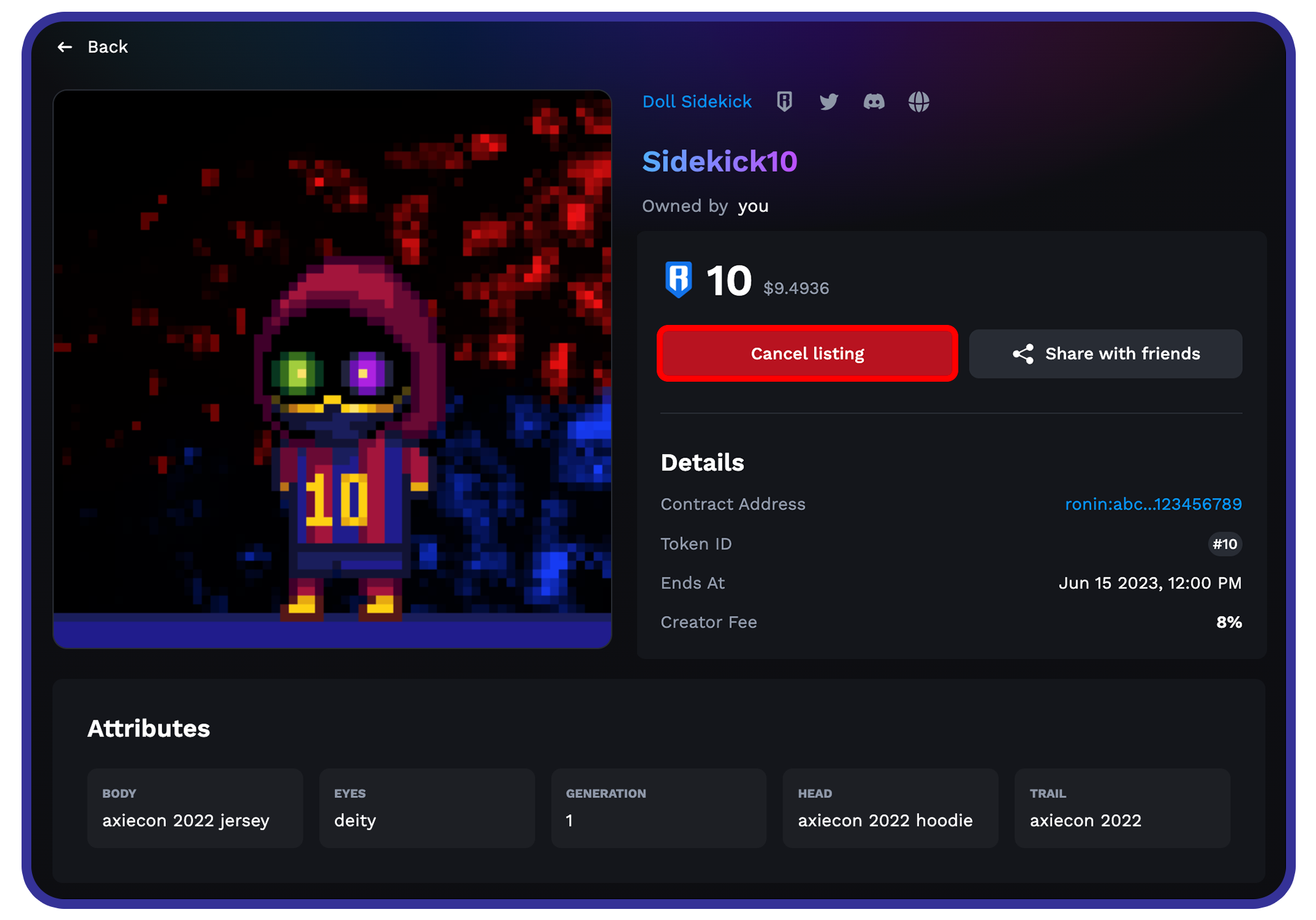 Step 2: Confirm the cancellation using your Ronin wallet.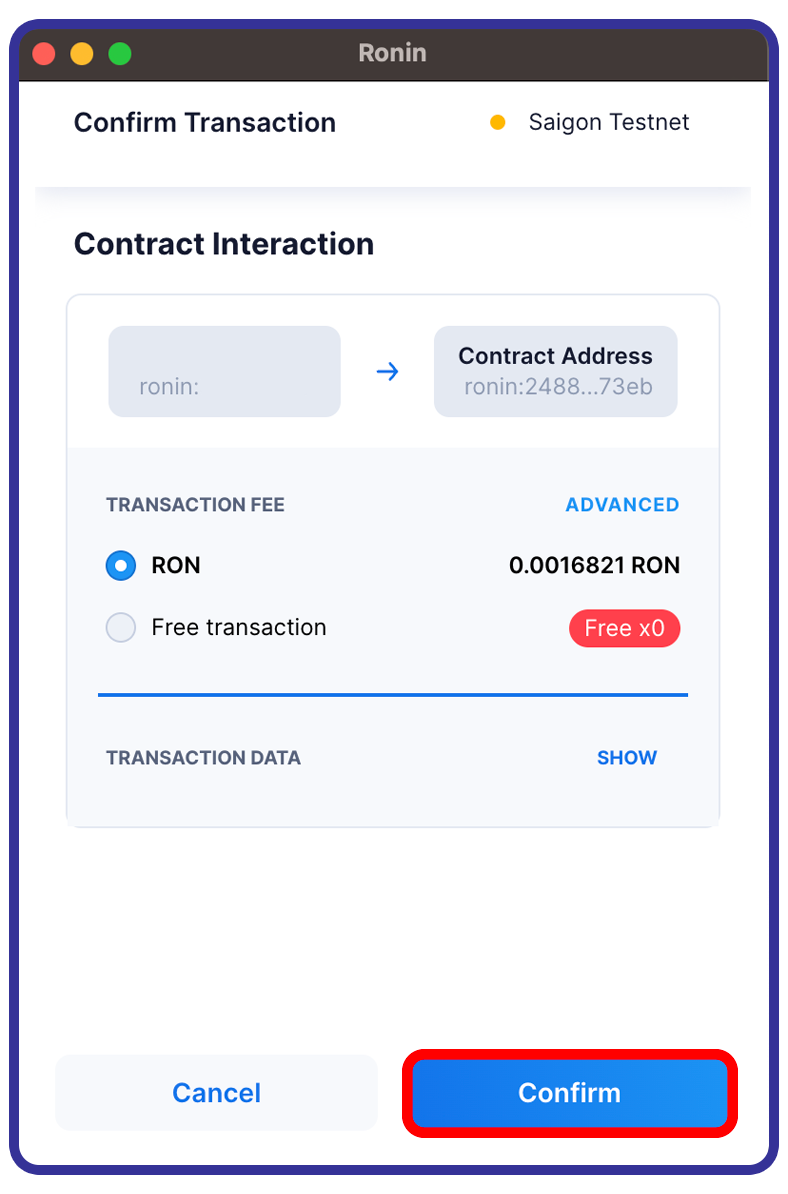 Step 3: You will get a confirmation message. Your listing will then be canceled after a few moments.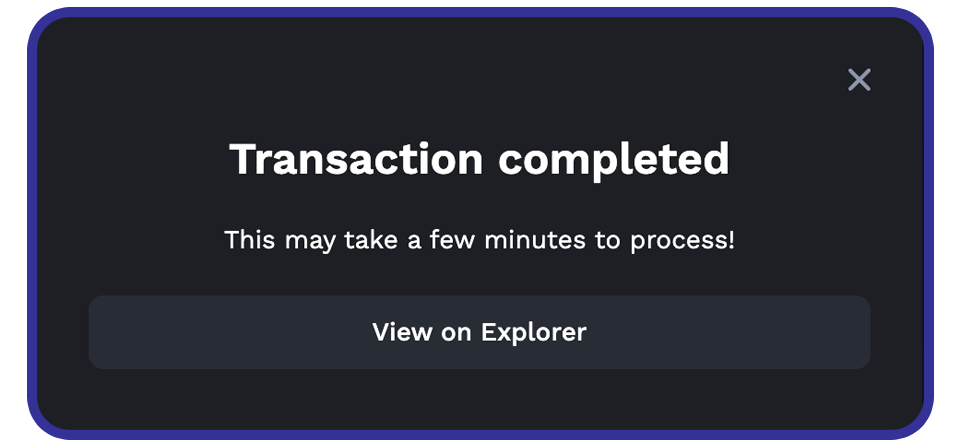 Creator and Service Fees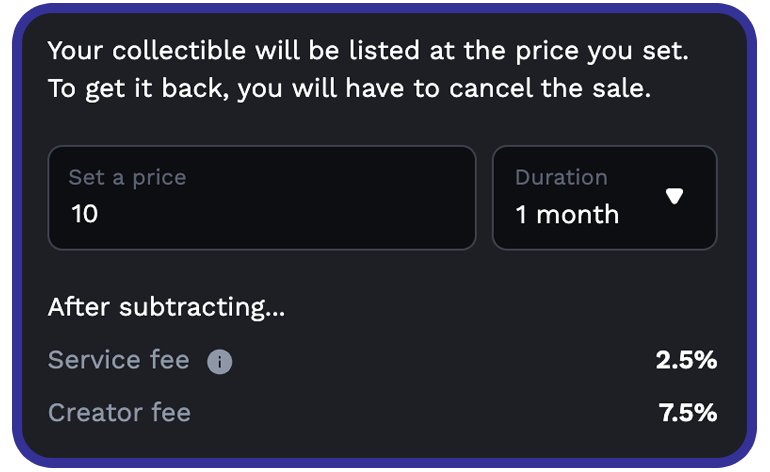 Creator and service fees are deducted from the final purchase price of sold items. Creator fees are given to the creators of the NFTs as a royalty fee, while service fees are charges for using the service and are paid to the developer as well as put into the Ronin Treasury as reinvestment to the network.