You can send assets directly from your mobile wallet to your Binance account by scanning the QR code provided to you by Binance. Please see detailed steps below.
Step 1:. Locate the "Wallet" tab and click "Fiat and Spot".
Step 2: Search for the asset you wish to transfer to your Binance wallet. Ensure that you select SLP or AXS; do not select SLPOLD or AXSOLD.
Step 3: Click "Deposit".
Step 4: Select the token you want to deposit and select RON network. If you send your assets from your mobile wallet without selecting RON network, you assets will be lost.
Step 5: A popup with instructions will appear. Read it and then click "OK".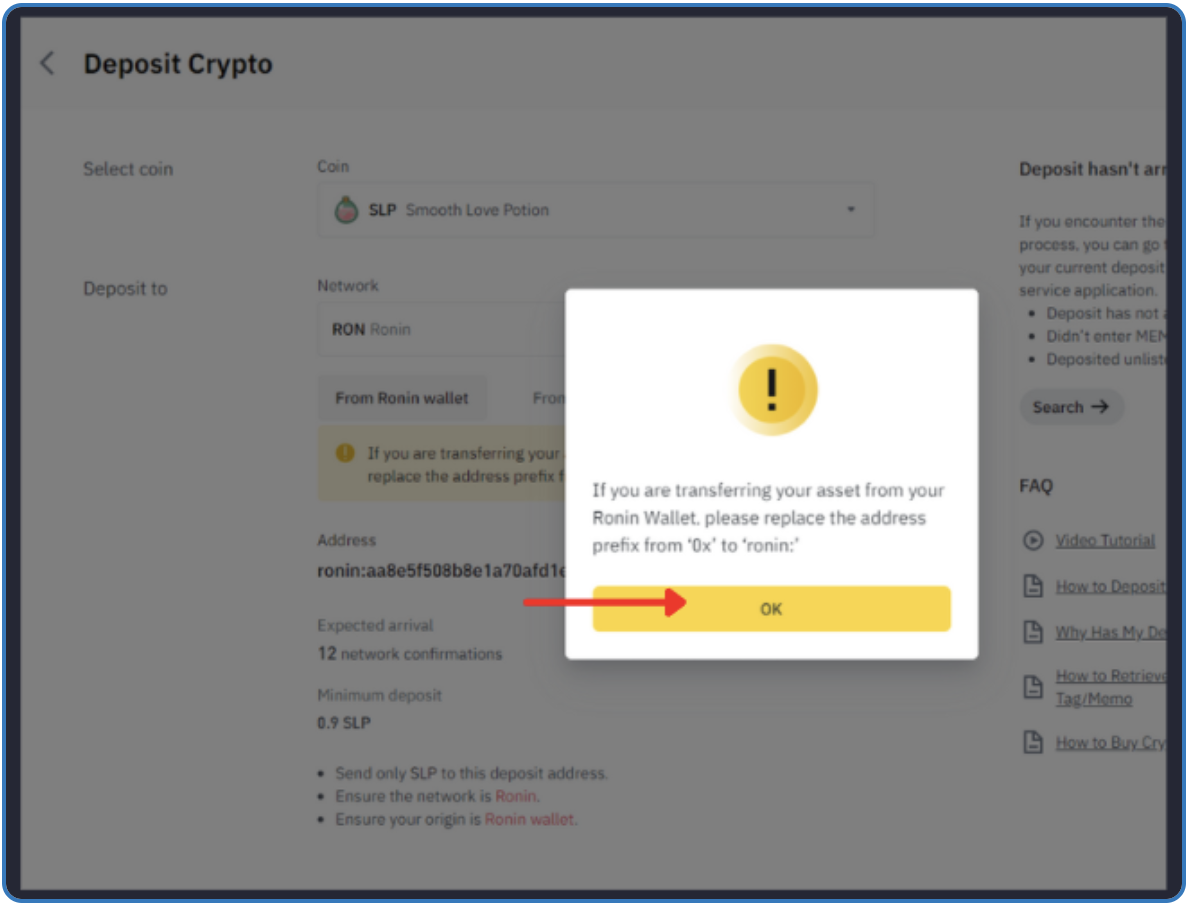 Step 6: Click the QR button - the QR code will now appear. Scan this code using your mobile wallet.
Step 7: From your Ronin mobile wallet, click the QR button. After scanning the QR, enter the amount of tokens you want to transfer to your Binance address.
Note: It is recommended to send a small amount first before sending the full amount, just to make sure everything is correct.
Step 8: Confirm the transaction. You will see the status when you click "Activities" at the bottom of the screen.
Step 9: Once the transaction is complete, you will receive a notification from Binance informing you of a successful deposit.