Staking Overview
In Katana, you can stake your LP tokens to earn RON in addition to transaction fees. Please see below for detailed steps.
Getting Liquidity Pool [LP] Tokens
You may check the How to Provide Liquidity guide for the instructions on providing liquidity and getting LP tokens.
Staking Liquidity Pool Tokens to get RON Rewards
For us to farm RON, we need to stake our liquidity tokens.
Step 1: Click Farm at the top of the Katana page.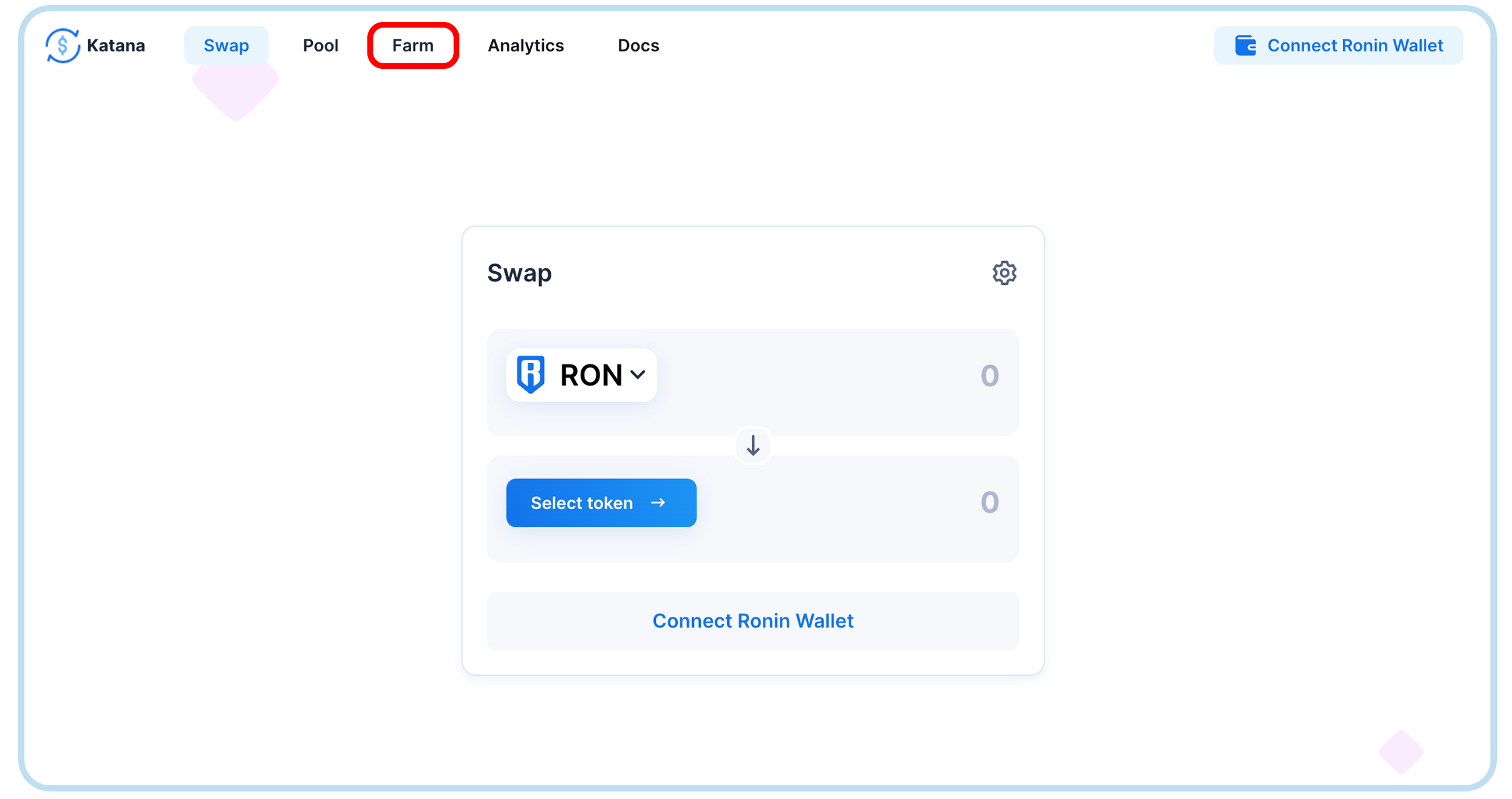 Step 2: Allow Katana to use your liquidity tokens. You need to confirm this in your Ronin wallet.
The paired token itself is a new one, completely independent of its constituent, so you will be prompted to authorize the use of the tokens in your wallet again. This means that the farming transaction will not be executed until you authorize Katana to use your tokens.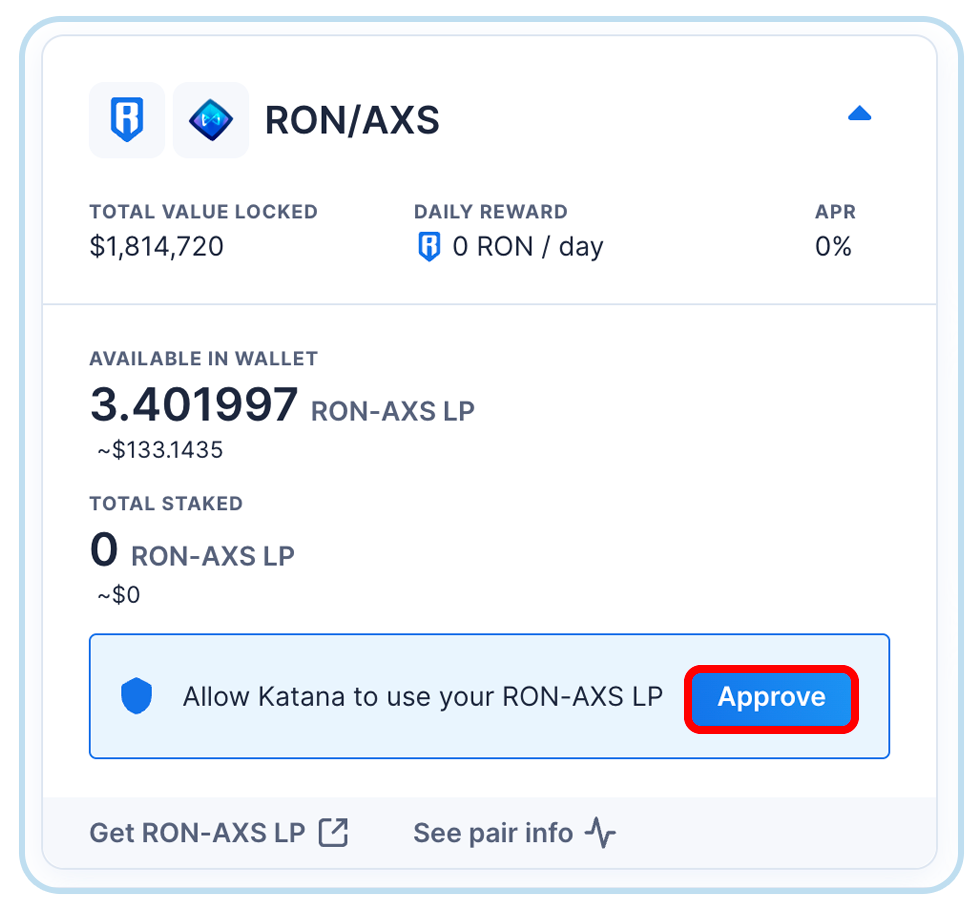 Step 3: Once the authorization transaction is confirmed, you can stake your LP tokens by clicking "Stake".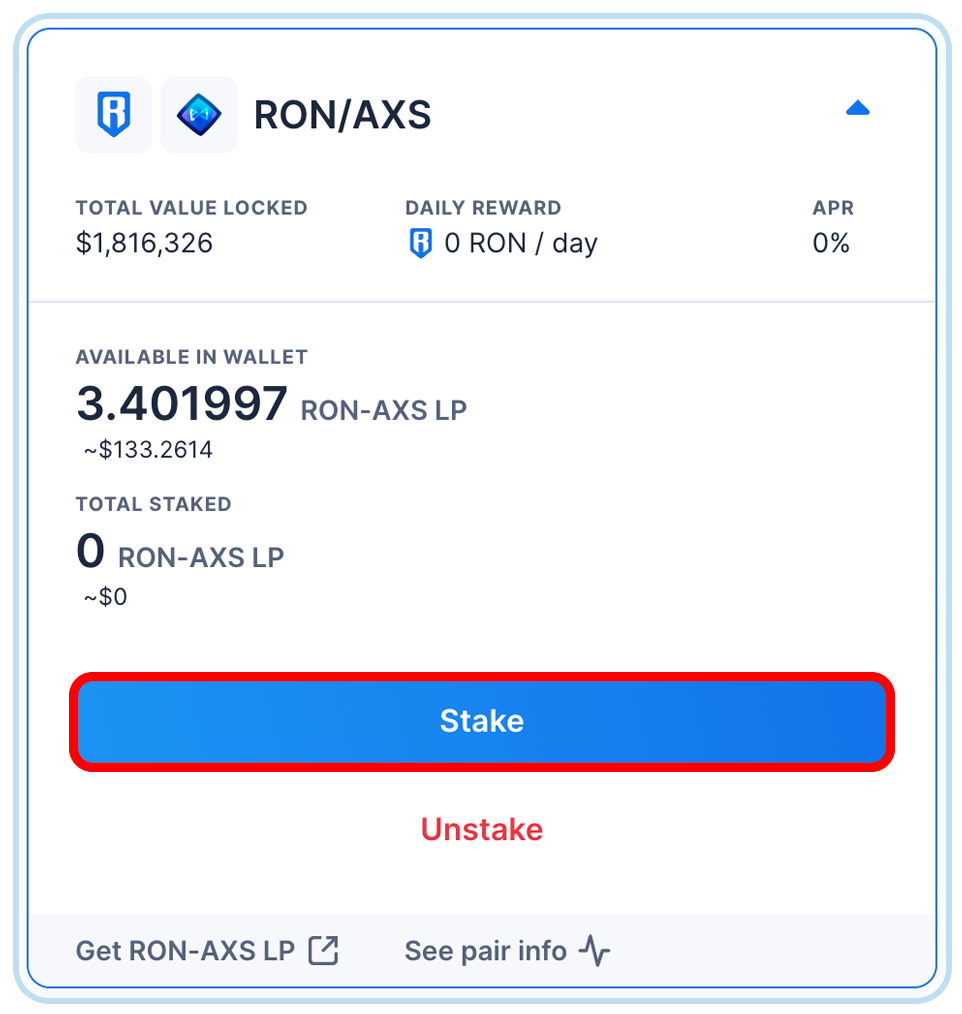 Step 4: Enter the LP token amount you want to stake. In this guide, we'll stake RON-AXS LP tokens. Once you've entered the amount you wish to stake, click "Stake" and then confirm the transaction in your Ronin wallet.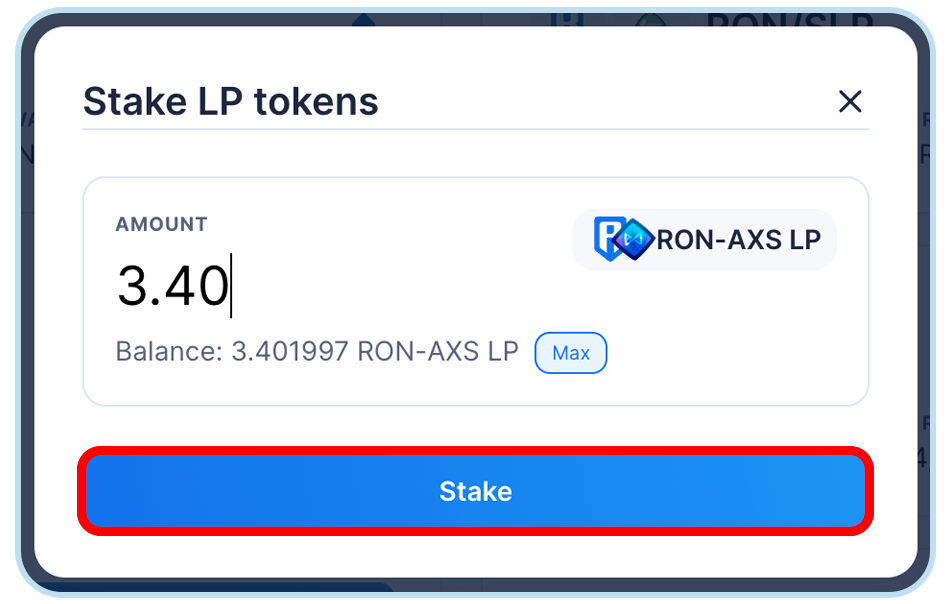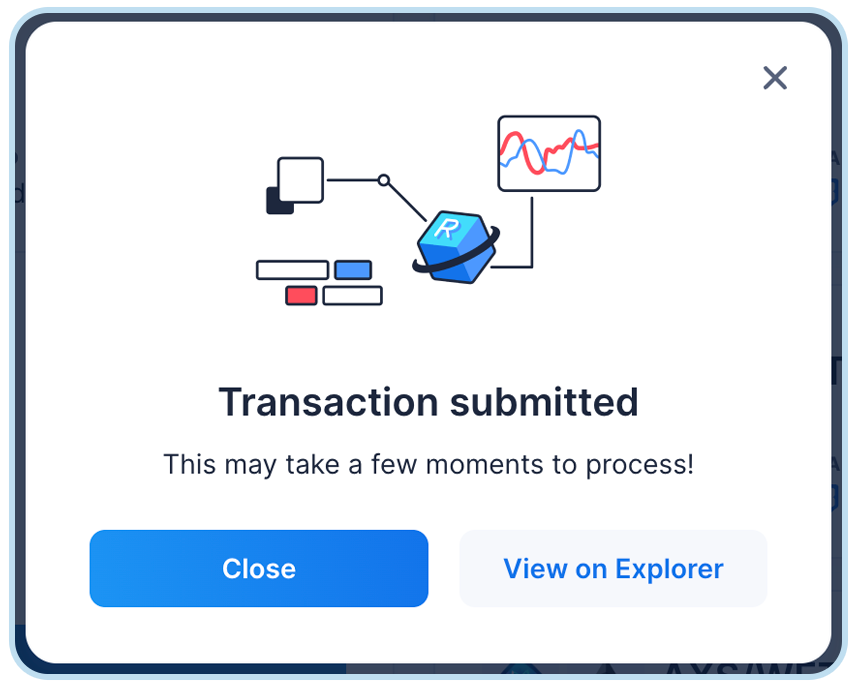 Step 5: Your liquidity tokens are now staked and earning RON rewards.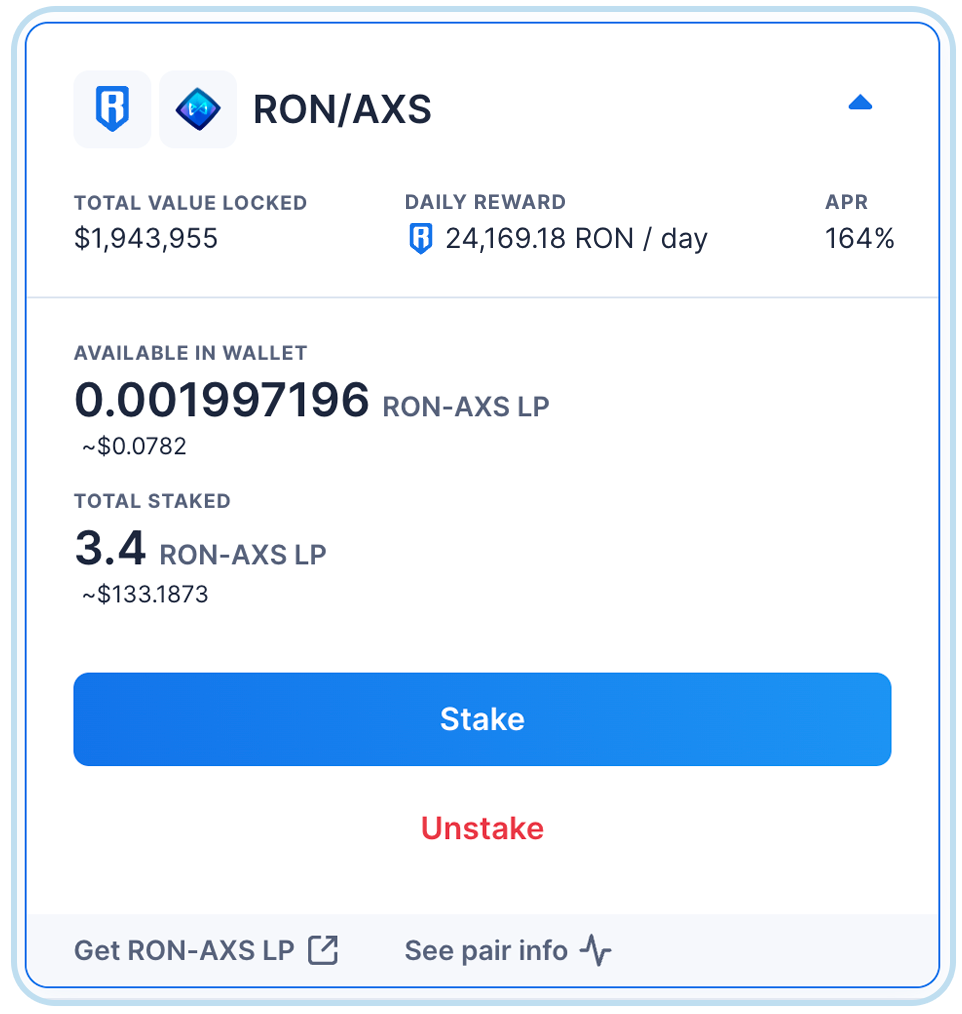 Note: Rewards from liquidity pool farming vary from time to time; you may check the "Farm" page for the current amount of daily RON rewards allocated for each pool. You'll receive a portion of the daily reward based on your share of the whole pool.