Swapping Overview
Users can swap (trade) between pairs of ERC-20 tokens in Katana. Currently, the tokens available for swap are WETH, SLP, AXS,USDC, and RON. Please see below for detailed steps.
NOTE: You get 5 daily free transactions for swapping to RON or approval of tokens for use in Katana, so you can swap your tokens to RON for free on Katana if you ever run out of RON.
Step 1: Visit Katana Swap, then unlock and connect your Ronin wallet.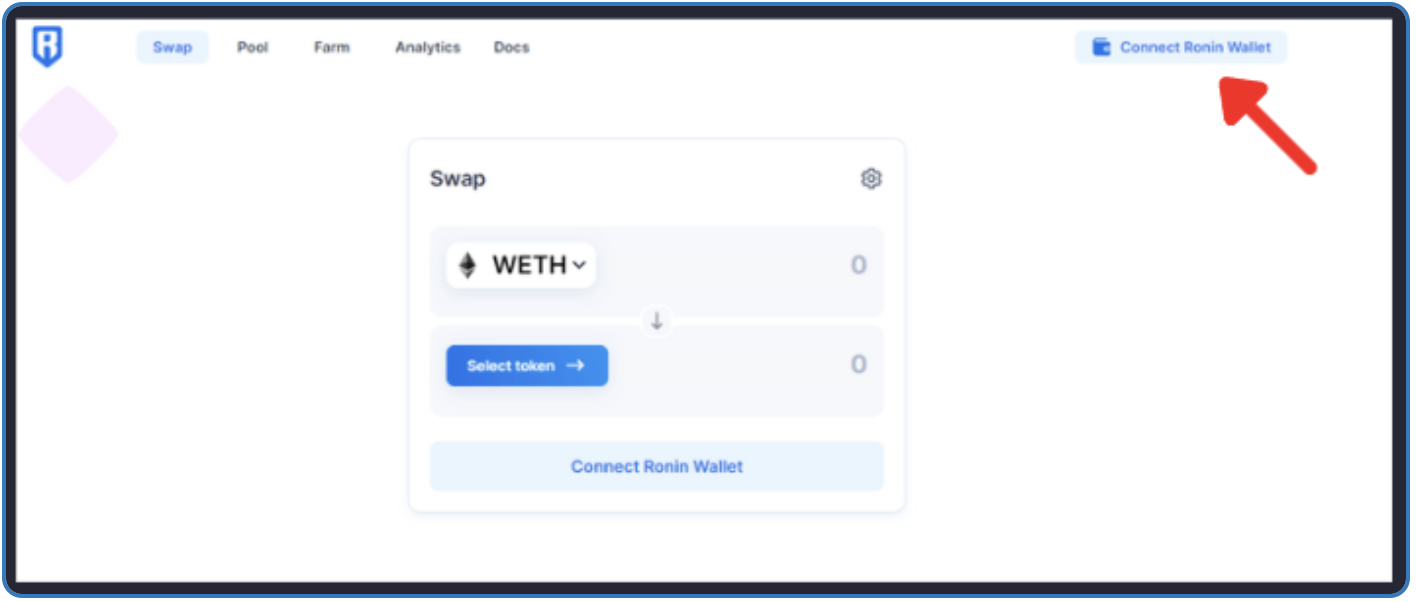 Step 2: You will need to agree to the Terms of Service before you are able to connect your wallet.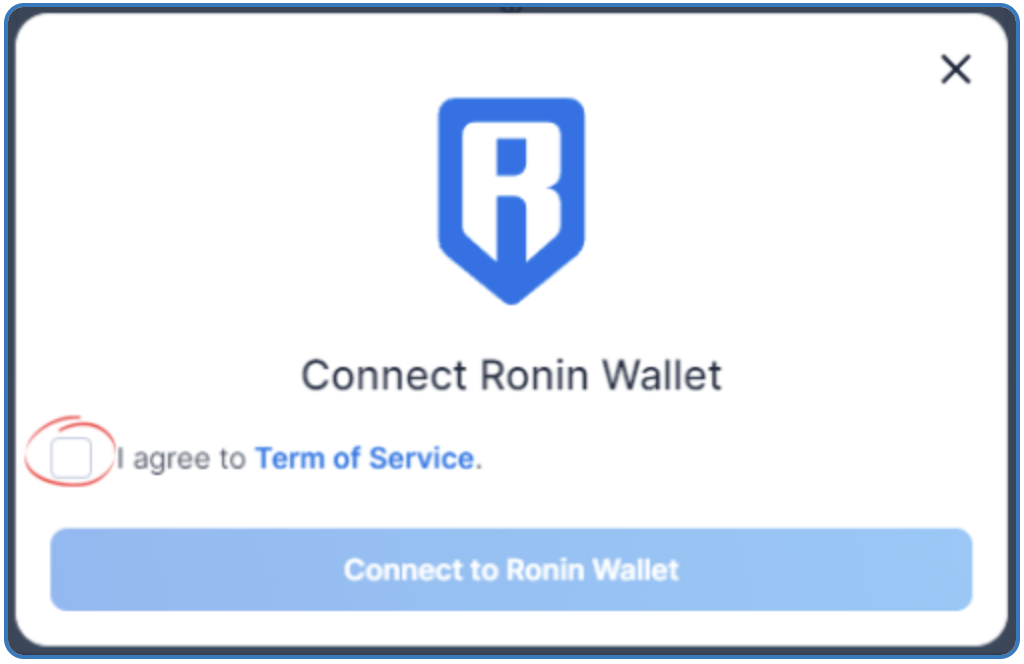 Step 3: Select the token you want to swap and the token you wish to receive. In this example, we are going to swap SLP to WETH.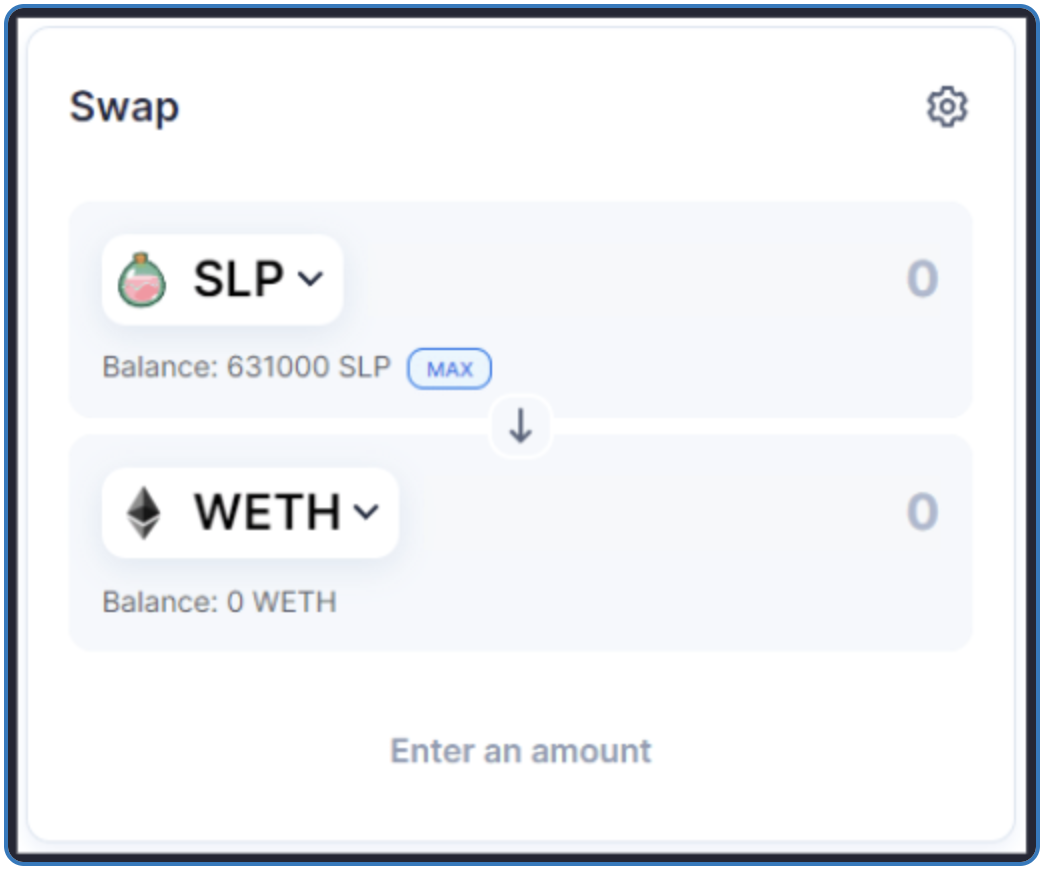 Step 4: Enter your desired token amount and click "Swap".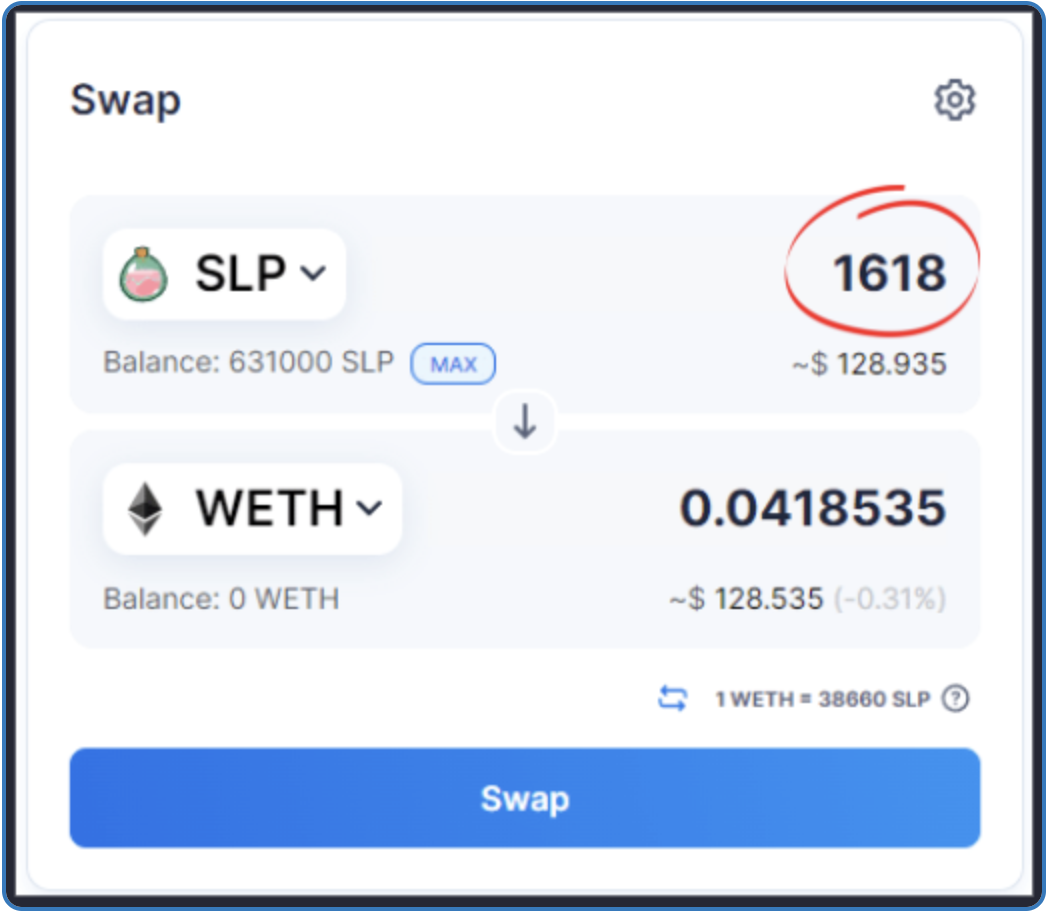 Step 5: When you attempt to swap a token for the first time, you will receive a prompt to authorize the use of the token in your wallet. This authorization is not equivalent to executing the swap; rather, it enables Katana to utilize the tokens you intend to swap.
This process is often confused with the swap itself. In order to check, we recommend you check your wallet transaction using the Block Explorer. You should see a transaction like this.
Step 6: Click "Swap" again.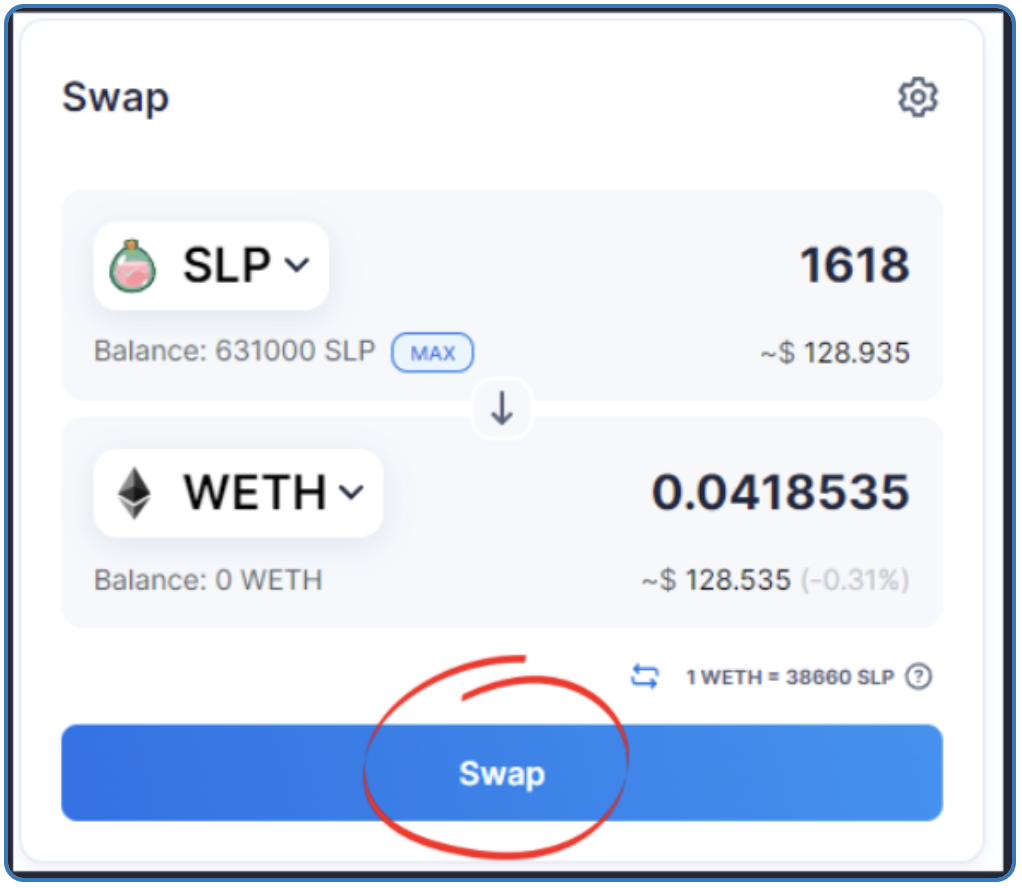 Step 7: You will be asked to confirm the swap. You will see the current price and other information about the swap.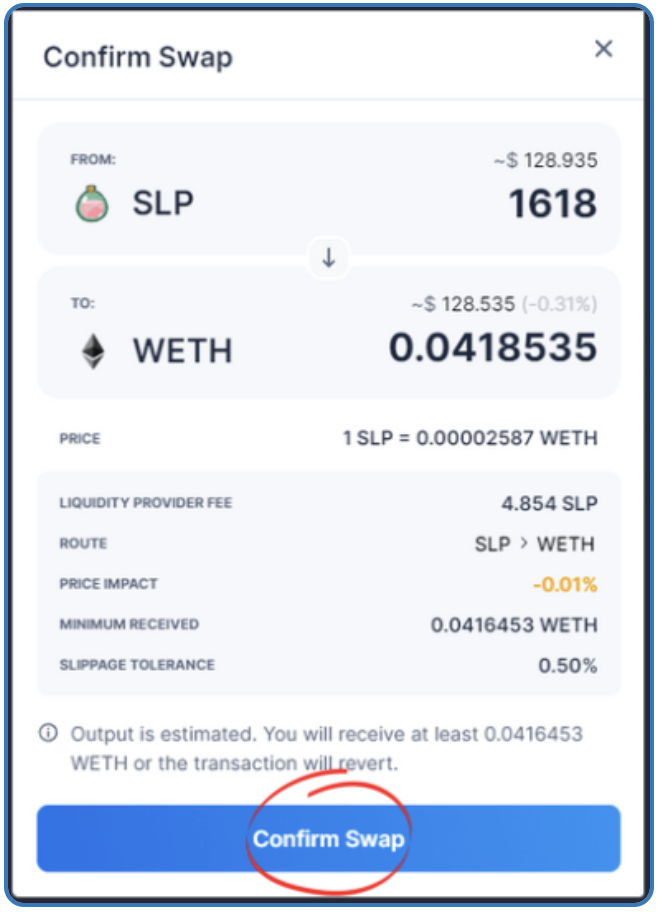 Step 8: Confirm the transaction in your Ronin wallet to complete the process.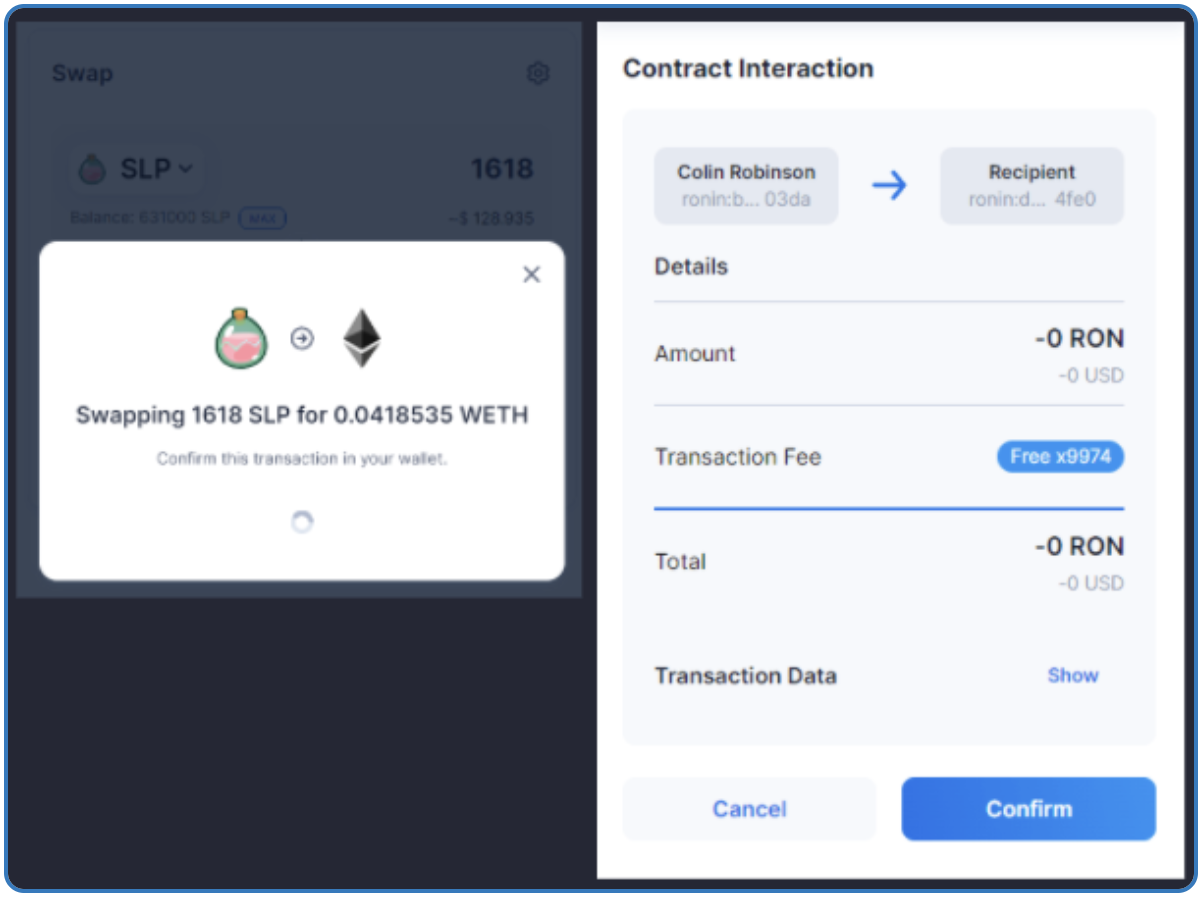 Step 9: A popup indicating that your transaction was submitted will appear. Click "Close" or "View on Explorer" to see the details of your swap.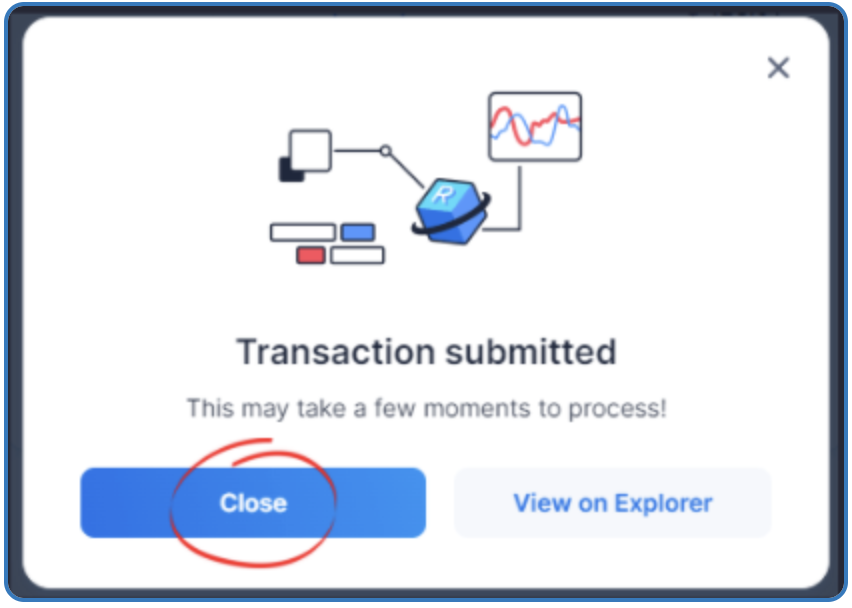 Step 10: The tokens you swapped your old tokens for should now be visible in your wallet.