Pending withdrawals cannot be cancelled once approved on the Ronin Network.
You can check to see if you have any withdrawals pending on the Ronin bridge. To do this, please see the guide below.
Step 1: Visit the bridge withdrawal page.
Step 2: Click the wallet icon located on the page.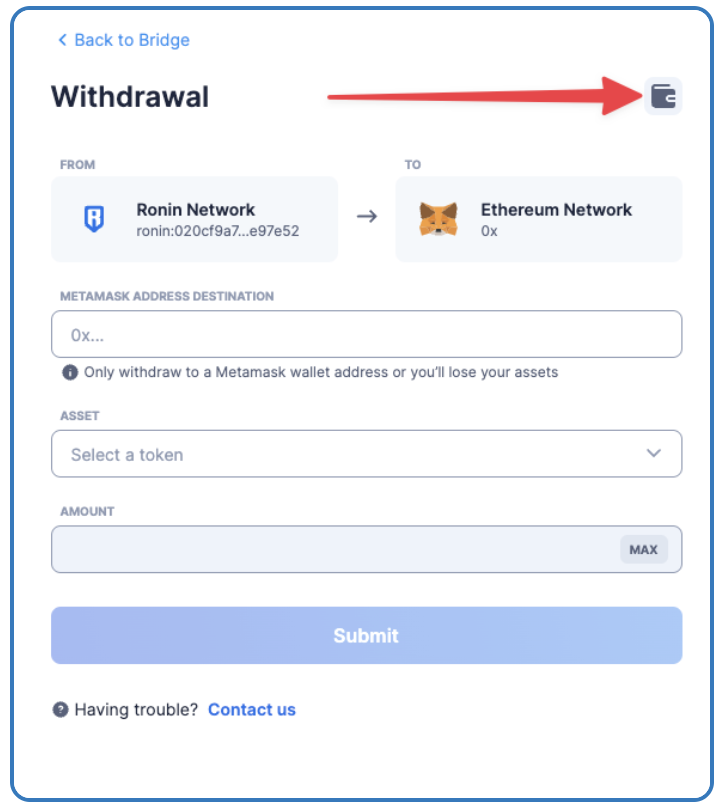 Step 3: Enter the ETH address that you sent your tokens to.
Step 4: If a transaction is still pending on the bridge, it will be displayed below the search box. To complete the transaction, press the "View" button to open the pending tab.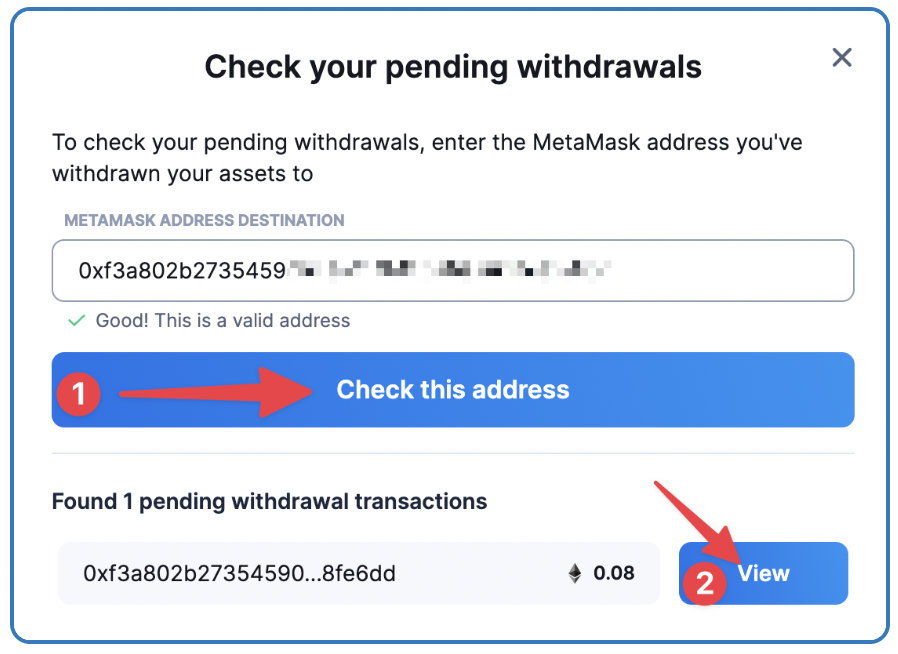 Step 5: Once you are on the pending withdrawal page, click "Confirm with MetaMask" to prompt the MetaMask confirmation pop-up to complete your transaction.
If you followed the steps above but got a grey screen with the error message "An unexpected error has occurred", please clear your cache and cookies. Follow steps 2-5 once more.
Pending Withdrawal Reconfirmation
There are times when your transaction may get interrupted and you will need to resubmit the transaction on the Ronin Network.
To resubmit your transaction, please do the following:
Step 1: Check for Pending withdrawals on the Ronin bridge.
Step 2: You will see a notification under the pending withdrawal stating "There has been an interruption in your transaction. Please submit to the Ronin network again". Click the "Resubmit" button.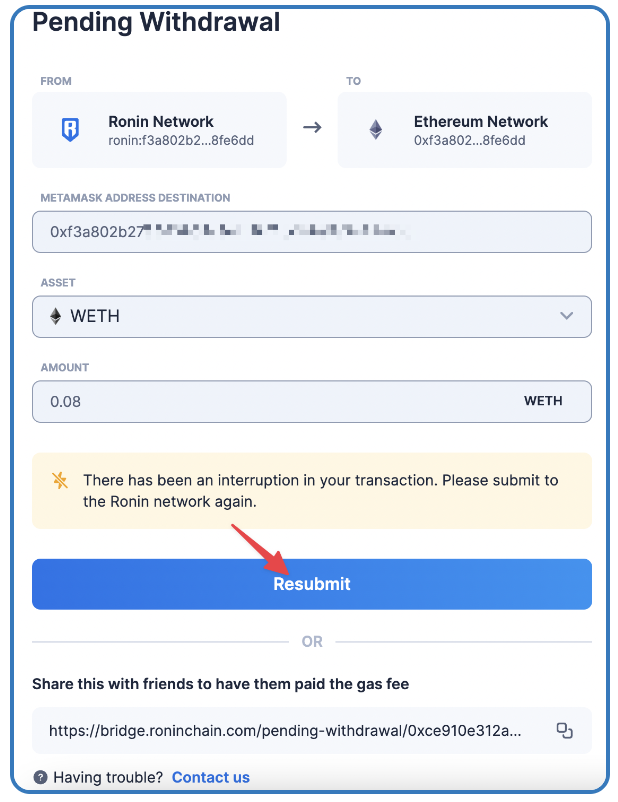 Step 3: Sign the Ronin wallet confirmation.
Step 4: The "Resubmit" button will be greyed out once you have signed the transaction from your Ronin wallet. Please wait for the "Confirm" button to light up (this might take up to a minute or longer).
Step 5: A MetaMask pop-up will appear, requesting that you confirm the transaction. Click the "Confirm" button to complete the transaction.