Before attempting to modify the gas fee of your transaction, please keep these things in mind:
Gas Price
Gas price is the amount of RON you're willing to pay for each unit of gas.
1 GWEI = 0.000021 RON
Gas Limit (Cannot be changed)
Gas limit is the maximum units of gas you're willing to spend.
Gas Fee
Gas fees are payments made by users to compensate the node validators for the computing energy required to process and validate transactions on the Ronin blockchain.
Editing the Gas Fee of Your Transaction
To manually edit the gas fee when submitting a transaction, click "ADVANCED".

Ensure that "Pay with RON" is selected. Then, click "EDIT PRIORITY."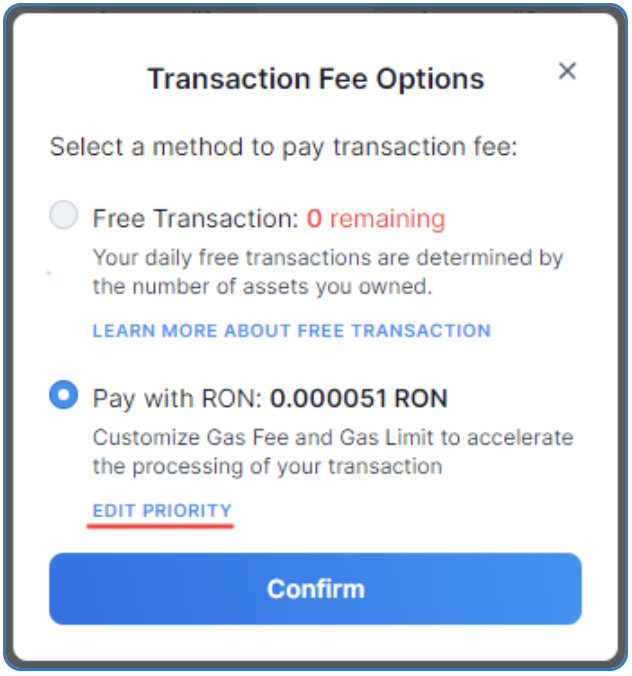 You will have the option to adjust the gas price (GWEI) and view the estimated transaction fee. After making any desired modifications, you can confirm the transaction by clicking "Confirm".
Note: It's important to have a clear understanding of the process before attempting to modify the gas price, as a lack of understanding may result in a failed transaction or excessive gas fees.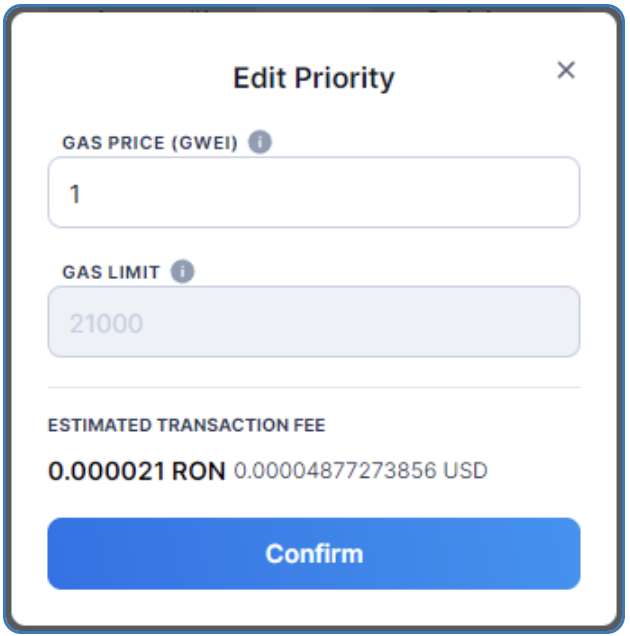 After adjusting the gas price, verify that the transaction fee has been updated accordingly, as this indicates that the modification was successful. It's important to double-check this information before confirming the transaction.