If you haven't quite lost access to your wallet but misplaced your seed phrase, it's not too late to find and store it safely. Your seed phrase can easily be found within your Ronin wallet settings menu.
Note: This function is ONLY available if your wallet is already unlocked. If you have lost access to your wallet, this will not help you in recovering it.
Locate Seed Phrase
Step 1: Unlock your Ronin wallet and click the profile icon.

Step 2: Scroll down and click the "Settings" tab.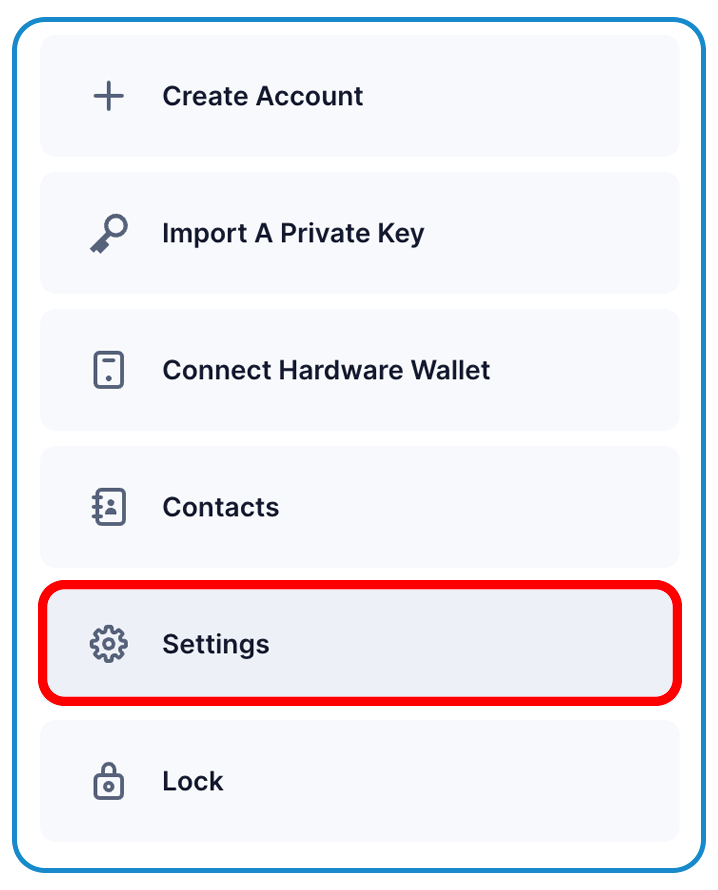 Step 3: Click "View Secret Recovery Phrase". You'll be prompted to enter your Ronin wallet password before your seed phrase is revealed to you.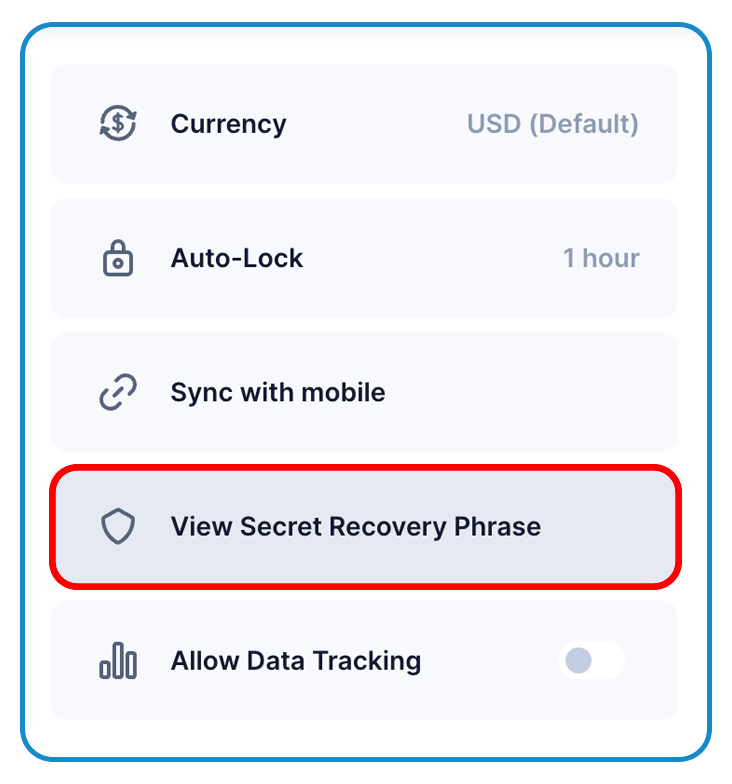 Step 4: Ensure that you take this opportunity to safely store multiple copies of your seed phrase so you'll always be able to recover your wallet in the event that you lose access.